Biography Of West Indian Joel Garner- The Big Bird Of Cricket World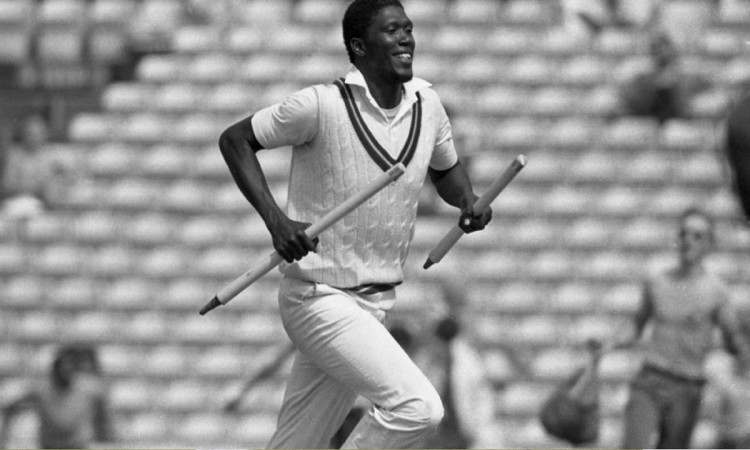 One of the several splendid cricketers who had played his part in lifting Somerset to the pinnacle of cricket in England, and West Indies to holders of the World Cup, Joel Garner, at 6ft 8 is the tallest man to have played Test cricket. Nicknamed "Big Bird" or "Big Joel", Garner in conjunction with fellow fast bowlers Michael Holding, Andy Roberts, Colin Croft, and later Malcolm Marshall and Courtney Walsh, took West Indies to unprecedented heights in the Test and one-day cricket arenas, not losing a Test series for 15 years.
Joel Garner was born in December 16, 1952, bred and raised on the island of Barbados, in the eastern Caribbean, famous for its beaches, its rum and its cricketers. Garner and other young Barbadians grew up in a strong cricketing environment and by the time he entered Foundation School, one of the island's leading grammar schools, at the age of twelve, Garner already knew what cricket was all about. He had natural ability, and this needed only to be polished by the former Barbados Test players, employed as coaches by the government.
From school, Garner went into the Barbados youth team, into a club side, into the full Barbados team and, finally, into Test cricket with West Indies. The process took ten years, but Garner was probably luckier than most. To begin with, he had as coaches Wes Hall and Charlie Griffith, who had created havoc with the world's batsmen in the 1960s.
Garner's international debut came against Pakistan in his native Barbados on February 18th, 1977. He became part of the quartet of fast bowlers employed by Clive Lloyd until his retirement from Test cricket in 1987. However, Garner was no stock bowler in the West Indies side, but a genuine strike bowler and took 25 wickets against Pakistan.
Despite his physical elevation, one of Garner's most potent deliveries was a fast, in-swinging yorker. He also used the short ball to great effect- being able to generate steep bounce off his good-length deliveries as well. With the bat, Garner was no rabbit. His batting average was in double-digits for both Test and First-class matches. Garner even scored a First-class century and a Test match half-century.
Since 1976, Garner has spent his summers in England, playing first for Littleborough in the Central Lancashire League. In his first season he took 110 wickets at under 13 apiece, and in the next two seasons, 1977 and 1978, his remarkable all-round form took the club to the top of the table.
Garner was one of the stingiest bowlers in one-day (limited-overs) cricket, and his Test record was equally impressive, as he averaged just less than 5 wickets per Test throughout his career. In the 1979 World Cup final, Garner fired in unplayable deliveries relentlessly and took 5 wickets in only 11 overs as England collapsed from 183 runs for 2 out to 194 runs all out.
From 58 Test matches, 'Big Bird' scalped a remarkable 259 wickets at a metronomic average of 20.97. His low test bowling average indicates how difficult he was to get away. In the ODI form of the game, Garner was just as effective- taking 156 wickets from 98 matches at a parsimonious economy rate of 3.09 runs per over.
He was selected Wisden Cricketer of the Year in 1980. Garner ended his career at age 34 and in 2010; Garner was named the interim manager of the West Indies team to tour Sri Lanka.