Short Biography of Cricket Legend, Martin Crowe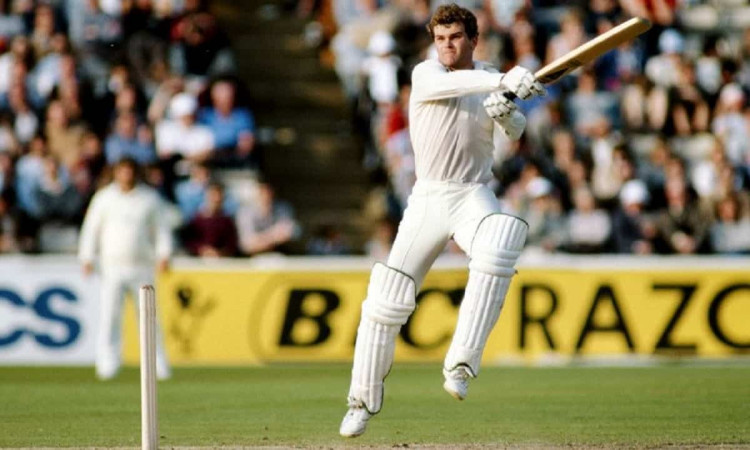 Martin David Crowe was a former New Zealand cricketer, commentator and author. The receipient of Wisden Cricketer of the Year in 1985, he was credited as one of the "best young batsmen in the world".
A classical batsman with a wide range of shots and seemingly all the time in the world to play them, Martin Crowe came from a cricketing family. He was born on September 1962 in Henderson, Auckland, to Dave Crowe, a former New Zealand domestic cricketer. His brother Jeff also represented New Zealand. Crowe made his Test debut aged 19, quickly being tagged with the label of best young batsman in the world. He broke a series of records, despite being blighted by injuries which included a broken shin, back trouble, torn hamstrings and in later years, serious knee injuries.
Crowe represented four domestic cricket teams in his career- Auckland, Central Districts, Somerset and Wellington. He scored nearly 20,000 first-class runs, with 71 centuries. His average of 56.02 is one of the highest first-class averages of all time among the New-Zealanders.
With Richard Hadlee, Crowe was at the heart of a New Zealand side which enjoyed considerable success in the 1980s. In a 77 match Test career, Crowe scored 5444 runs at a fine average of 45.36. His best innings was a superb 299 against Sri Lanka in 1991, which is still the record for the highest Test score by a New Zealand batsman. During that innings he shared a 467-run partnership with Andrew Jones, at the time the highest partnership in Test history until 2009, but still remains the third highest. He also played 143 One Day International, averaging 38.55, and hit four centuries and 34 half-centuries.
He also made the highest number of runs in the 1992 Cricket World Cup, in which New Zealand came first in the league round before losing to Pakistan in the semi-final. Hadlee's retirement only served to increase the pressure on him, but in 1994 he led the line, almost hobbling at times, with 380 runs in three Tests against England. He carried on for another 18 months but the final few Tests were too much for his crumbling body. Whilst captaining in the 1992 World Cup, New Zealand lost only two matches.
Crowe played many important knocks for the English county side Somerset. In one such match against Leicestershire - then Championship leaders - at Taunton Somerset were in trouble against a fit and hostile Andy Roberts on a fresh pitch. Crowe took many a blows on his body and compiled a gutsy 70 in that match. In the second innings he made 190, which was generally assessed as a brilliant effort. It also gave him a very high regard for his partner, Peter Roebuck, whose 128 helped to give Somerset an almost incredible victory. Needing 341 to win in 87 overs, Somerset were 3 for two when they started their record stand of 319.
After retiring, he took up as a commentator with Sky in New Zealand as well as heading their cricket coverage behind the scenes. He was also the man who came up with Cricket Max, for a time a success in New Zealand but a format which never caught on elsewhere.
He is currently a board member of the South Sydney Rabbitohs Rugby League Football Club which Russell Crowe is part owner of. He was roped in as the CEO into the management team of Royal Challengers Bangalore, a team in the Indian Premier League in 2009. Midway through the season the owner Vijay Mallya expressed displeasure over the team and its performance in the league by sacking its bowling coach Venkatesh Prasad and mentor Charu Sharma blaming them for dismal team performance. Later in October of the same year, Crowe parted ways with the team and brought in Ray Jennings, the former coach of the South African National Cricket Team as the head coach of the team. Sources suggested that Mallya was unhappy with the team he had and held Crowe and his management team responsible for the debacle.
On 19 May 2011, Crowe commented on Twitter that he wanted to improve his fitness by setting a goal to play first-class cricket again. He cited that he is only 3 first-class matches from 250, and 392 runs short of 20,000 runs.
Crowe took his first step to playing first-class cricket by playing at club level at the age of 49 (he was due to debut much earlier, but was delayed due to a groin injury). He played for the Cornwall reserve grade team, captaining them and batting at No.3 against Papatoetoe in a second-division club match in Auckland.
In 2009 Crowe married former Miss Universe Lorraine Downes. On 15 October 2012, it was revealed that Crowe had been diagnosed with Lymphoma. He blamed the illness on a failing immune system, weakened by various illnesses picked up while touring the world in the 1980s and 1990s. On 5th June 2013, Crowe announced that he was free of cancer.
Martin Crowe Career Statistics
Test
ODI
FC
List A
Matches
77
143
247
261
Runs
5444
4704
19608
8740
Avg.
45.36
38.55
56.02
38.16
HS
299
107*
299
155*
100s/50s
17/18
4/34
71/80
11/59
Wickets
14
29
119
99
Avg.
48.28
32.89
33.69
28.87
BB
2/25
2/9
5/18
4/24
5w
0
0
4
0
10w
0
0
Catches
71
66
226
115
Martin Crowe Achievement
In the 1992 New Year Honours, Crowe was made a Member of the Order of the British Empire, for services to cricket.