Short Biography of Sunil Gavaskar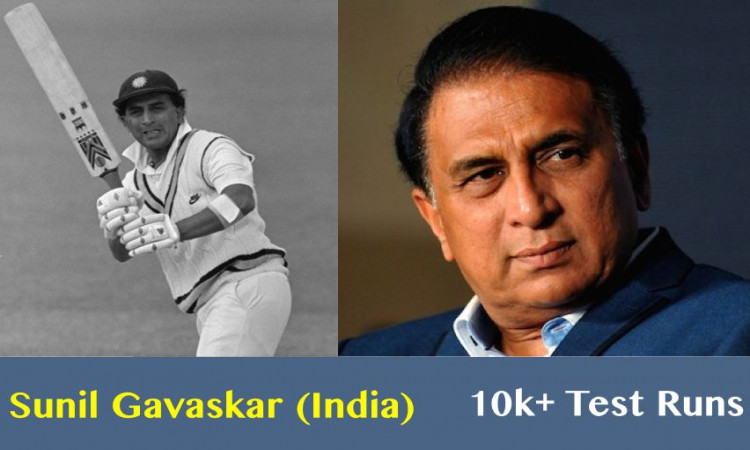 Regarded as one of the greatest opening batsmen of all time and certainly, the most successful, Sunil Manohar Gavaskar was born on 10th July 1949 in Bombay. The batsman, who solely changed the Indian player's attitude towards fast bowling, was greatly admired for his near-perfect technique and enormous powers of concentration.
A member of the 1983 World Cup-winning team, the "Little Master" was born to a family having a rich cricketing heritage. His father was a good club player while he got his cricketing lessons from his maternal uncle who was Bombay's and India's wicketkeeper. In the circumstances, it was no surprise that a toy cricket bat was among his earliest possessions and that the infant Gavaskar's afternoon naps were followed by practice against the bowling of a doting mother and the houseboy. It is also learned that once, playing with his mother Sunil hit a straight drive so hard on her face that her nose started bleeding.
Seeing his potential, Sunil Gavaskar was sent to St. Xavier's High School as it had a rich tradition of cricket. Joining St. Xavier's high School proved the turning point of Gavaskar's career as the school boasted of many recognized players, including Ashok Mankad (son of former Indian cricketer Vinoo Mankad). Playing for Bombay, Sunny scored 246 in the Cooch Behar Trophy in 1965-66. Sunil's prolific run getting saw him get selected for the All India schools team against the touring London Schoolboys. Young Gavaskar was awarded the J.C.Mukherjee Trophy for the Best Schoolboy Cricketer of the year in 1965-66. Subsequently, he was selected for the Bombay University and the Bombay Ranji Trophy team.
During that time good cricketing teams did not want to tour India since it was believed that Indian players were afraid of playing fast bowling and once they got bundled out twice inside a day against the fiery West Indies bowling. It was during this period that Sunil Gavaskar came on the horizon of Indian cricket changed the face of Indian cricket.
Cricketers with over 50,000 runs in first class cricket
The most amazing thing about Gavaskar was that he reserved his best for the very best team in that era and they were the West Indies, against whom he made his debut. Picked in the squad to tour the West Indies in 1971, Gavaskar justified the move in the most emphatic manner possible, amassing 774 runs at an average of 154.80 in four matches, a tally that remains a record for the most prolific series by a batsman on debut. A couple of his half-centuries helped India to their first win ever against West Indies, in Port-of-Spain, a venue that remained his favorite throughout his career. That kicked off an amazing sequence of scores, with centuries in each of the next two Tests, and he signed off quite majestically, scoring 124 and 220 in the last Test - again in Port-of-Spain - to become only the second batsman in Test history to score a hundred and a double in the same.
The specialty in Gavaskar's batting style was his rock-solid defense. His trademark shot was the straight drive that he used to hit so fluently.
His ODI debut came against England at Headingley in July 1974, but he was never a fan of the One Day game, he even batted through 60 overs for 36 not out in the first World Cup match in 1975, as a protest against it for which he received severe criticism from the cricket fraternity.
But the lofty standards set by Gavaskar in his debut series couldn't be sustained by him and had a lean period after that. But he came back strongly and in the five years between 1975 and 1979, he averaged nearly 60 and had a fantastic rate of converting fifties into hundreds. Arguably his best innings - the 221 against England at The Oval came during this phase. 1978–79 saw India tour Pakistan for the first series between the arch-rivals for 17 years. For the first time, Gavaskar faced Pakistani pace spearhead Imran Khan, who described him as "The most compact batsman I've bowled to." But the series ended in a loss for India though Gavaskar managed 447 runs at a staggering average of 89.40.
Gavaskar was captain of the Indian team on several occasions in the late 1970s and early 1980s, although his record is less than impressive. Often equipped with unpenetrative bowling attacks he tended to use conservative tactics which resulted in a large number of draws. During his tenure, Kapil Dev emerged as a leading pace bowler for the country. He captained India to nine victories and eight losses, but most of the games were drawn.
Gavaskar's stature as a cricketer and batsman reached such a high that during 1979-80 when he refused to tour West Indies citing fatigue, the tour got canceled since the West Indian board were not interested in a team without the little master.
Sunil Gavaskar had perhaps the most balanced stance in the history of the game, a perfect blend of elegance and grace. So it was hard to believe the man who had tamed the most furious fast bowlers of his time had his bat been knocked out of his hand by a Malcolm Marshall bouncer in the 1983 Kanpur Test against West Indies. India lost that match by an innings and the critics began to ask that he step down. Gavaskar was on the retreat. But in the next test in Delhi, he was once again subjected to a vicious short-ball attack by Marshall and Michael Holding, two of the most intimidating fast bowlers the world has ever seen. Gavaskar decided to take fate in his own hands and launched a blistering counterattack smashing his half-century in only 37 balls and also broke Bradman's record of 29 test centuries.
During the mid-80's Gavaskar gradually lost his silken touch which once described his magnificent batting style. The clamours for his retirement grew during this period, but Gavaskar ensured that when he did leave, he did so on his own terms, averaging more than 58 in his last 16 Tests, and scoring an unforgettable 96 in his final innings.
Gavaskar is married and has a son Rohan Gavaskar (who also played for India), named after his boyhood hero and one-time West Indian adversary, Rohan Kanhai. Gavaskar's sister Kavita is married to the other Indian batting genius, Gundappa Viswanath. He is now a full-time commentator and author of many books including his autobiography 'Sunny Days'.
Gavaskar also tried his hand at acting on the silver screen. He played the lead role in the Marathi movie "Savli Premachi". The movie did not receive much appreciation though. After many years he appeared in a guest role in a Hindi movie "Maalamal". He has sung a Marathi song "Ya Duniyemadhye Thambayaala Vel Konala" which was written by noted Marathi lyricist Shantaram Nandgaonkar. The song depicted the similarities between a cricket match and real life.
Test Career
Matches - 125, Innings - 214, Runs - 10122, Highest Score - 236*, 100s - 34, 50s - 45, Avg. - 51.12, Wicket - 1
ODI Career
Matches - 108, Innings - 102, Runs - 2092, Highest Score - 103*, 100 - 1, 50s - 27, Avg. - 35.13, SR - 62.26, Wicket - 1
---
Abhishek De