Biography Of Mark Taylor - The Tubby Of Australian Cricket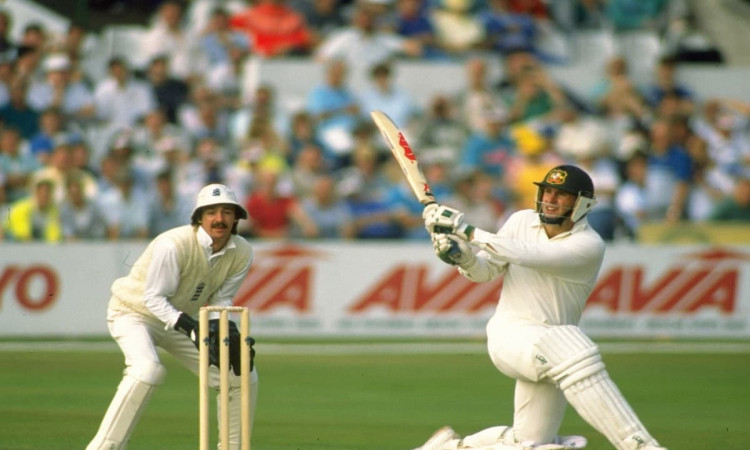 Mark Taylor was such a masterful opening batsman, slip fielder and captain for Australia that he was looked upon as an all-rounder. A heavily built left-hander who played classically late, Taylor made 839 Test runs on his first England tour (1989) and for most of his 104 Tests remained reassuringly solid. He was equally dependable at first slip, where he cradled most of his world-record 157 catches.
Nicknamed "Tubby" or "Tubs", he was widely regarded as an instrumental component in Australia's rise to Test cricket dominance, and his captaincy was regarded as adventurous and highly effective.
The second of three children born to bank manager Tony Taylor, and his wife Judy, Mark Taylor's early years were spent at Wagga Wagga, where his family relocated when he was eight. His father had a sporting background, playing first grade rugby in Newcastle. The young Taylor preferred Australian rules football and cricket. He learned to bat in the family garage, with his father throwing cork balls to him. Taylor idolised Arthur Morris, the left-handed opening batsmen from New South Wales who led the aggregates on the 1948 "Invincibles" tour of England.
Taylor made his Sheffield Shield debut in 1985–86 when NSW was depleted by the defection of regular openers Steve Smith and John Dyson to a rebel tour of South Africa. Opening with fellow debutant Mark Waugh, he scored 12 and 56 not out against Tasmania. His first season was highlighted by home and away centuries against South Australia in a total of 937 runs at an average of 49.31.
Solid form for NSW in 1988–89 resulted in Taylor's selection for his Test debut in the Fourth Test against the West Indies at the SCG, replacing middle-order batsman Graeme Wood. For three years, the opening combination of Geoff Marsh and David Boon had been successful for Australia. However, team coach Bob Simpson wanted a left and right-handed opening combination, and stability added to the middle order. Therefore, the left-handed Taylor partnered the right-handed Marsh, while Boon batted at number three. Taylor's safe catching at slip was also a factor in his selection.
A first-class aggregate of 1,241 runs (at 49.64 average) for the season earned him a place on the 1989 Ashes tour. Beginning with a century at Headingley in his First Test against England, Taylor amassed 839 runs at 83.90 in the six Tests; the second best aggregate in an Ashes series in England, behind Don Bradman's 974 runs in 1930. The highlight of the tour was the Fifth Test at Trent Bridge when he and Geoff Marsh became the first pair to bat throughout a day's play of Test cricket in England, amassing 301 runs. Taylor made 219 in a partnership of 329, an Ashes record. He finished with 71 and 48 in the Sixth Test to overtake Neil Harvey for the third-highest series aggregate in Test history and totalled 1,669 first-class runs for the tour. Australia won the series 4–0 to regain the Ashes.
In Taylor's first nine Tests, Australia passed 400 in the first innings. He scored centuries in successive Tests against Sri Lanka, and against Pakistan his scores were 52 and 101 at the MCG, 77 and 59 at the Adelaide Oval and an unbeaten 101 at Sydney. Australia won both series 1–0. In just over twelve months, he had amassed 1,618 runs at 70.35. This outstanding start to his career earned Taylor nomination as one of the five Wisden Cricketers of the Year in 1990.
A year after his Test debut, Taylor was selected to make his ODI debut, which came on Boxing Day of 1989 against Sri Lanka. He made 11 as Australia won by 30 runs.[9][10] He was selected for nine of Australia's ten ODIs for the season's triangular tournament, scoring 294 runs at 32.66 with two half-centuries.
Taylor experienced a slump during the 1990–91 Ashes series. After making two-half centuries in the first two Tests, he failed to pass 20 in the last three and finished with 213 runs at 23.66 in a team that won 3–0. He found himself on the outer for the ODI triangular tournament, missing all eight of the preliminary matches before returning to score 41 and 71 as Australia won the finals 2–0. His moderate form continued during the 1991 tour of the West Indies, where he was selected in only two of the five ODIs.
Taylor continued to be overlooked by the selectors in the shorter version of the game, missing selection for the triangular tournament. He was selected for the squad for the 1992 Cricket World Cup held on home soil, and after Australia lost its first two matches, Taylor was recalled for his first ODI in 12 months. He made 13 as Australia beat India by one run, but scored his first ODI duck in the next match as England won by eight wickets. He was dropped for the remainder of the tournament.
The problem of finding Taylor a long-term partner was solved on the tour of England that followed. NSW batsman Michael Slater, who also grew up in Wagga Wagga, made his debut in the First Test of the 1993 Ashes series. In the First Test at Old Trafford, Taylor made 124 after an opening partnership of 128, as Australia managed only 289 after being sent in. Australia managed to scrape out a lead of 79,[23] before going on to a 179-run win.
This was followed by a stand of 260 at Lord's in the Second Test, with Taylor making 111. In the process, he passed 1000 Test runs against England and the partnership broke the Ashes partnership record at Lord's, which had been set by Bill Woodfull and Don Bradman in 1930. The partnership laid the platform for Australia's total of 4/632, as the tourists proceeded to an innings victory.
After he inherited the captaincy from Allan Border in 1994-95 he began with a pair, but soon added such acute tactical vibrancy that the following year Australia toppled West Indies in the Caribbean to become unofficial world champions. Taylor's leadership and diplomacy marked him out as one of Australia's greatest captains, and saved his place during an 18-month batting slump that ended with a memorable century at Edgbaston in 1997. The following year he made an unbeaten 334 at Peshawar to match Don Bradman's highest score for Australia, and then declared. Six months later, still only 34, but with the Ashes again safe and his timing as sound as ever, he retired to the commentary box.
---
Mark Taylor Statistics
Format Matches Runs Avg. Hs. 100s 50s Wkts BB Catches
Test 104 7525 43.49 334* 19 40 1 1/11 157
ODI 113 3514 32.23 105 1 28 0 - 56
---
Awards
He was awarded an Australian Sports Medal in 2000
Centenary Medal in 2001.
He was inducted into the Sport Australia Hall of Fame in 2002
He was made an Officer of the Order of Australia in 2003