Biography Of West Indian Greatest Batsman Rohan Kanhai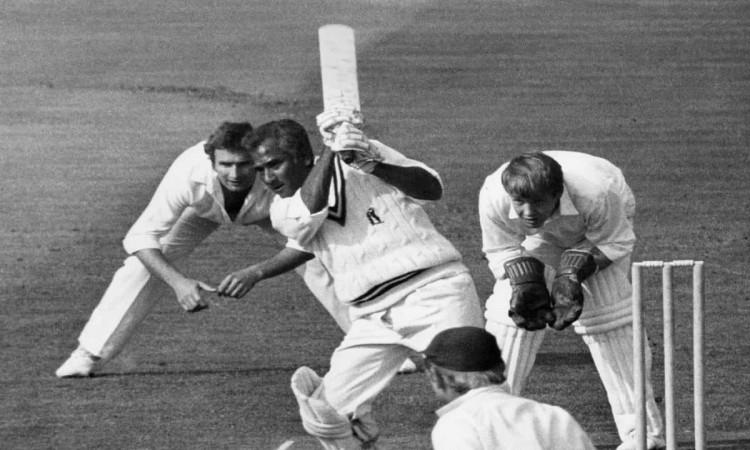 Throughout Rohan Kanhai's career, whether at county or international level, he was in the midst of great players, and it speaks volumes for his own ability that he sparkled as brightly as the gems around him. A former Guyanese cricketer who represented the West Indies in 79 Test and 7 ODI matches, Kanhai is widely considered as one of the best batsmen of the 1960s.
Like most male inhabitants of the West Indies, he took to cricket as a matter of course at an early age and he was only eight, when he was selected in the team of local Roman Catholic School as wicket-keeper-batsman.
In common with all schoolboys in that part of the world, he played without gloves or pads -- a reason, he considers, why West Indies batsmen are less addicted to pad-play than players of other countries.
During four years he made many runs for the school, whom he captained in his last season, without putting together a century. Though receiving no coaching, he advanced steadily. He hit his first three-figure innings for Port Mourant C.C. when sixteen, through studying the methods of leading players, and in 1954 he graduated to inter-county matches, so attracting the attention of the Colonial cricket authorities.
In 1956 he distinguished himself by hitting 129 against Jamaica bowling and 195 against Barbados in the Quadrangular Tournament, following with innings of 62 and 90 in the first of two trials staged to help in the selection of the party to tour England. Like other West Indies batsmen that year, he did not produce his best form in England, where his aggregate in the five Tests amounted to 206 runs, average 22.88. In the first three meetings with England he kept wicket in preference to F.C.M. Alexander in order to strengthen the batting.
Kanhai figured in all five home Tests with Pakistan in 1958; he played five times against India and three times against Pakistan in 1958-59, hitting 256 -- his most cherished performance -- at Calcutta and 217 at Lahore. During this tour he scored 1,518 runs, average 58.38. In 1959-60, he played in all Tests against England, staying six hours eighteen minutes for 110 in a vain effort to save the match at Port of Spain.
A year later he participated in the epic tour of Australia, where in five Tests he hit 503 runs, average 50.30, scoring 117 (in just over two hours) and 115 in the drawn third match at Adelaide. With the aid of 252 against Victoria he headed the West Indies batting figures for first-class matches with an aggregate of 1,093 -- a record for a West Indies batsman in Australia -- and an average of 64.29.
In the West Indies in 1962, he was chief run-getter against India with 495 runs (two centuries) at 70.71 an innings and in England last year scored 497 in the five Tests.
He was famous for his unorthodox shots, most notably the "falling hook" shot, in which he finished his follow through lying on his back, famously during the West Indies' 1963 tour England when his innings of 77 at The Oval won the match for West Indies. In the 1975 World Cup final, when he was grey-haired and 40, his steady half-century set the platform for an explosive innings by Clive Lloyd.
Later in his career, he became West Indies captain succeeding Gary Sobers giving the team more determination and resolve. After retirement West Indies called on Kanhai as their first national cricket coach. In charge of coaching the under-19s before being assigned to the Test team, Kanhai's selection was announced at the WICBoC annual general meeting in May 1992 to start work in the autumn of 1992 "for an as yet unspecified period". He resigned in 1995 in favour of Andy Roberts.
Throughout his first class cricket career Kanhai played for British Guiana, Guyana, North of South Africa (SACBOC), Tasmania, Transvaal (SACB) in the Howa Bowl, Trinidad, Warwickshire, and Western Australia.
In English county cricket for Warwickshire, he also played alongside Kallicharran, John Jameson, and Dennis Amiss. Kanhai scored 11,615 first class runs for Warwickshire at an average of 51.62, which is the highest for any batsman who played for the county for a considerable time.
One-day cricket was in its infancy as Kanhai's career drew to a close, and he only played in seven ODIs. However, he went out on a high, appearing in the first World Cup Final at Lord's in 1975 against Australia. He scored 55 in putting on a vital 149 with Clive Lloyd for the fourth wicket after West Indies had been struggling at 50 for 3. The West Indies went on to win by 17 runs.