Cricket Journey of Legend Batsman Mohammad Azharuddin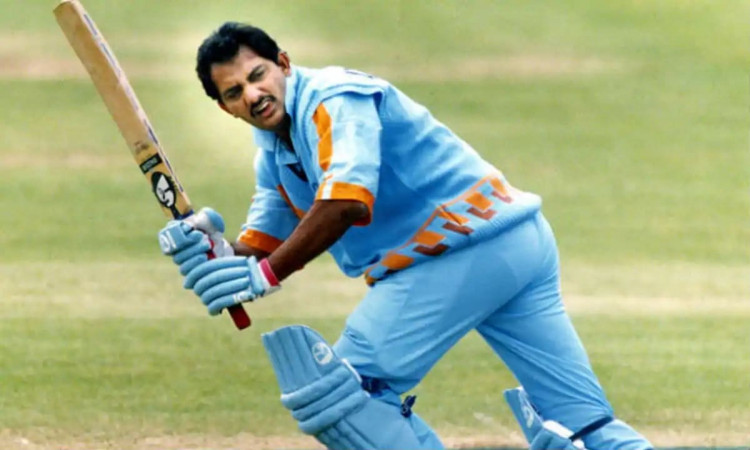 It was Azharuddin whose grace and fluidity of his wrist had once prompted John Woodcock, a noted cricket writer, to say, "It's no use asking an Englishman to bat like Mohammed Azharuddin. For, it would be like expecting a greyhound to win the London Derby!" Indeed those who saw him could never forget his leg-side play which was reminiscent of Zaheer Abbas and Greg Chappell.
Mohammad Azharuddin is an Indian politician and former cricketer. He was an accomplished batsman and captained the Indian cricket team for much of the 1990s, until being banned for his involvement in a match-fixing scandal in 2000. The lifetime ban for his alleged match fixing was later found illegal by Andhra Pradesh High Court.
Mohammad Azharuddin was born on February 8, 1963 in Hyderabad, Andhra Pradesh. His grandfather was the first to spot the youngster's passion for cricket, and at the All Saints missionary school, Brother Joseph inculcated in him a love of the game. It was as a seam bowler, who could make the ball swing that the young Azharuddin began playing for All Saints, but he progressed quickly to bat at No. 3, besides being the third seamer, for Hyderabad Schools. In 1981-82, at the age of eighteen, he made his first-class début in the Ranji Trophy. Such exposure was rather easily attained in a Hyderabad side which was going through a transition, but the experience shaped his batting even as it toughened him mentally.
National recognition came on the heels of a double-hundred for South Zone in January 1984, in the Duleep Trophy, with a place on the Under-25 tour of Zimbabwe. He did not make the short tour of Pakistan in October that year. His breakthrough came later in the season after David Gower's England team, beaten in the First Test, had come back to square the series in Delhi. In contentious circumstances, Kapil Dev was dropped from the side and Azharuddin was brought in to replace Sandeep Patil for the Calcutta Test.
Azhar scored a final total of 22 centuries in Test cricket at an average of 45, and 7 in ODIs at an average of 37. He has the unique distinction of scoring a century in each of his first three Tests – a feat unmatched till date. An excellent fielder, he took 156 catches in ODI cricket which was a world record until Mahela Jayawardene surpassed him. He has held world records for maximum ODI runs and fastest ODI hundred which were subsequently broken by other players. He also scored centuries in his first and last Test match.
During India's 1990 Test series in England, Azhar came in to bat when his team was facing the prospect of following on and scored an aggressive century in just 87 balls. Many regard this as his best innings ever. India was saved from the follow-on but lost the match and the series.
His highest Test score is 199 in a Test match against Sri Lanka.
Eden Gardens, Kolkata proved to be happy hunting ground for Azhar where he scored 5 centuries in 7 Tests at an average of 107.50.
In 1991 he was named Wisden Cricketer of the Year and was, for many years, an inspirational figure in the Indian team due to his athletic fielding and leadership.
Azhar eventually was stranded one short of 100 Tests milestone following unfortunate events involving match fixing, that led to a ban imposed for life by BCCI. The Andhra Pradesh high court on 8 November 2012 declared the ban as illegal after 12 years.
Azharuddin was captain of the Indian team for most of the 1990s. Statistically he is one of India's most successful captains, winning 103 ODIs. His 14 Test Match wins as captain, was a record until it was bettered by then Indian cricket captain Sourav Ganguly with 21 test match wins and was subsequently bettered by Mahendra Sing Dhoni.
Towards the end of his career Azharuddin was accused of match-fixing in 2000. The South African captain Hansie Cronje, in his confession for match-fixing, had indicated that Azharuddin was the one to introduce him to the bookies. India's premier investigating agency, the Central Bureau of Investigation, conducted an investigation and published a report.
The BCCI claimed that it imposed the life ban on Azhar, after he had admitted to fixing three ODI matches,and this led the BCCI to ban him from the game for life in 2000. The BCCI lifted the ban on Azharuddin in 2006 and even honoured him along with other Indian Test captains in a ceremony in Mumbai during the 2006 ICC Champions Trophy. The ICC, however, claimed that it alone had the right to revoke the ban despite playing no role in handing out the original ban.
Azhruddin formally joined the Indian National Congress party on 19 February 2009. He contested the Indian general election, 2009 from Moradabad in western Uttar Pradesh. He won the elections as a candidate of Indian National Congress party by defeating his nearest BJP rival Kunvar Sarvesh Kumar Singh with a margin of more than 50,000 votes.
Azharuddin was first married to Hyderabad based Naureen, who he divorced after 9 years of marriage to tie the knot with model-actor Sangeeta Bijlani in 1996. His marriage to Bijlani, however, lasted 14 years and the couple separated in 2010. He was briefly linked to badminton player Jwala Gutta afterwards, though the rumoured affair was strongly denied both by Gutta and Azhar. His first wife was Naureen, with whom he had two sons, Asad and Ayaz. His son Ayaz, aged 19 years, died in a road accident on 16 September 2011.
---
Mohammad Azharuddin Statistics
Test Career: Matches - 99
Runs - 6216, Avg. - 45.03, 100s - 22, 50s - 21, HS - 199
Catches - 105
<ODI Matches: Matches - 334
Runs - 9378, Avg. - 36.92, 100s - 7, 50s - 58, HS - 153*
Wickets - 12, Avg. - 39.91, BB - 3/19, Catches - 156
First Class: Matches - 229
Runs - 15855, Avg. - 51.98, 100s - 54, 50s - 74, HS - 226
Wickets - 17, Avg. - 46.23, BB - 3/36, Catches - 220
List A Cricket: Matches - 433
Runs - 12941, Avg. - 39.33, 100s - 11, 50s - 85, HS - 161*
Wickets - 15, Avg. - 47.26, BB - 3/19, Catches - 200
---
Mohammad Azharuddin Achievement:
1986 – Arjuna Award
1987 – Padma Shri
1991 - Wisden Cricketer of the Year Award