Biography Of New Zealand's Greatest Captain Stephen Fleming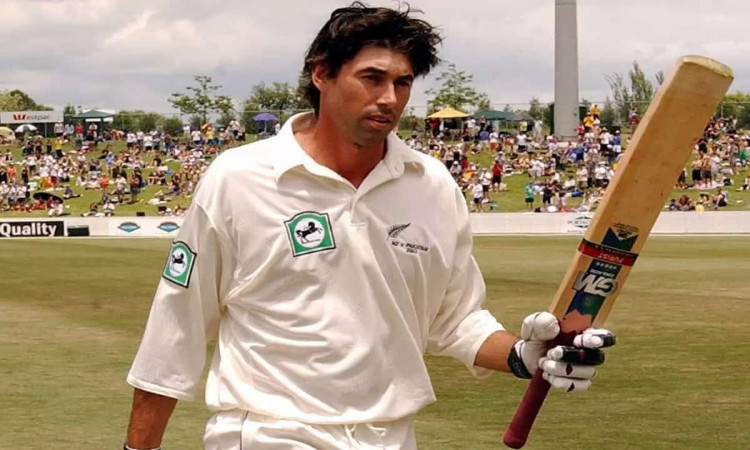 Stephen Fleming was one of New Zealand's finest-ever cricketer and captain. He captained New Zealand for a decade — longer than some of the great's likes Steve Waugh, Arjuna Ranatunga and Clive Lloyd — and was particularly noted for his astute captaincy which saw The Black Caps scale many peaks.
Despite not having the best of talent at his disposal, he marshalled his resources in such a commendable manner that New Zealand became one of the most formidable teams in the arena under his tenure which proved that Fleming belonged to a rare breed of leaders.
The tall and sturdy southpaw made his debut on March 1994 at Hamilton, against India, and immediately stole the spotlight with a studious 92, after walking in to bat at No. 5. The fact that he was surrounded by players the calibre of Ken Rutherford, Mark Greatbatch and Shane Thomson augured well, for in the next three years, he scored 1463 runs in 23 Tests at an average of 38.50. In 1995 he survived controversy when he was caught and admitted to smoking marijuana with teammates Matthew Hart and Dion Nash while on tour at their hotel.
It was in February 1997, when Lee Germon, the original skipper, was sidelined by the selectors for the third Test against England, at Christchurch, that Fleming was asked to step in. With that, he became the youngest Test captain in New Zealand's history (23 years and 319 days). Although the result went against the Kiwis, the cricketing world had caught a glimpse of Fleming's leadership traits. Ever since his debut, he was touted to bag the top job, and the position soon became a full-time one.
In the next month of that year, Sri Lanka, a team that had become a force under Arjuna Ranatunga, came visiting and, were duly thrashed by Fleming's entourage in the two Tests — one an innings victory and the other by 120 runs. It was to be the start of a riveting journey.
After taking over as captain, for the next 18 months, Fleming, along with his team, rode the crest of the wave and looked a natural in the role. Zimbabwe, a strong unit under the able leadership of Alaistair Campbell, toured Down Under and were handed a heavy defeat in the two Tests at Wellington and Auckland. The Indians' plight in terms of series result was no different. The only botch was when the Kiwis were invited to Sri Lanka, where, despite winning the first Test at Colombo, they couldn't maintain the impetus and went down in the next two games.
It must be remembered that Fleming, unlike his counterparts, didn't have a huge pool of talent to choose from. Yet, the fact that he extracted the fullest out of his troops of limited abilities deserves tremendous praise. With Fleming at the helm, New Zealand were on a par with some of the best teams in the world in both formats of the game. They beat England in England, something Nasser Hussain, given his fondness for a battle against Kiwis, would have least expected. West Indies, who not long ago gave Steve Waugh's men a run for their money, surrendered meekly to Fleming's army in the December of 1999. Against all odds, they trumped favorites India in the finals of the 2000 ICC Champions Trophy, thereby winning their first major limited-overs tournament.
A few months later, in September 2000, after wins against Zimbabwe at Bulawayo and Harare, Fleming became New Zealand's most successful Test captain (12 wins), ahead of Geoff Howarth.
A stint with Middlesex in 2001 laid the foundations for a successful re-evaluation of his batting methods where the inability to convert half-centuries to centuries did no justice to his quality. But after a breakout innings of 134 not out to steer New Zealand to a classy World Cup victory over South Africa, along with another spell in county cricket, with Yorkshire, Fleming confirmed his greater batting consistency with a career-highest 274 not out against Sri Lanka in the first Test of their 2003 series. He followed that with an equally impressive 192 at Hamilton against Pakistan later that year and was named New Zealand's cricketer of the year in 2004.
The date 26 October, 2004 will remain in Fleming's memory, as he gained three New Zealand Test records in facing the Bangladesh attack at Chittagong. Firstly, his 87th Test earned him the record for most caps won by a New Zealander and, in striding to the crease for the 150th time; this was the greatest number of Test innings for New Zealand. And, as he moved to 81, in an innings where he would strike 202, he surpassed Martin Crowe's record aggregate of 5444 runs in Tests for New Zealand.
The following May he made his 100th Test appearance, against South Africa - appropriately at Centurion - although failed to mark the occasion with an innings of substance. A wonderful 262 followed at Cape Town but New Zealand was unable to win the match. The World Cup in the West Indies was Fleming's fourth as a player and third as captain and he led New Zealand to another semi-final. That was his final act as one-day skipper, though, as he announced he was standing down from that half of his role but wanted to continue leading the Test side. He spent the off-season playing at Nottinghamshire and dodging questions about whether he would join the Indian Cricket League. In September he announced he would stay on as a New Zealand Test player but retired from ODIs, and at the same time was relieved of the Test captaincy after a decade in charge, in favour of Daniel Vettori. However, after being tempted by the Indian Premier League he announced his international retirement and the series against England was his last.
Fleming played for the Chennai Super Kings in the 2008 Indian Premier League after being signed for US$350,000. He was appointed as Coach of the Chennai Super Kings in 2009 and retired as a player from the team. He has had a very successful stint with the team winning the IPL 2010, CLT20 2010 and IPL 2011. He renewed his contract till 2016 as coach of the team in 2014, thus being part of the team from the inaugural edition of IPL.