Biography Of Desmond Haynes- The Lion of Barbados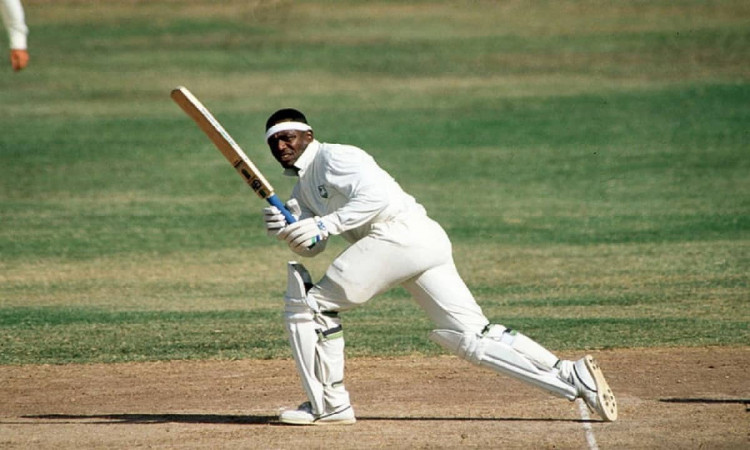 Desmond Leo Haynes, popularly known as the Lion of Barbados was a West Indian cricketer and considered one of the greatest opening batsmen in the history of the game. Haynes played in 116 Test matches and 238 one-day internationals, scoring more than 16,000 runs in both formats combined.
Haynes had a brilliant record in both the Test (international two-innings, five-day match) and one-day (limited overs) versions of the game. Along with Gordon Greenidge, the indefatigable Haynes formed arguably the finest opening pair in the history of cricket. At the time he stopped playing Test cricket, perhaps prematurely; Haynes was probably the most versatile and technically proficient batsman in the world. He is one of the few Test batsman to have been dismissed handled the ball, falling in this fashion against India on 24 November 1983. He is also one of the few players to have scored a century on an ODI debut.
Desmond Haynes was born in the Holders Hill district of Barbados on February 15, 1956, the eldest of three brothers. There was no cricket-playing tradition in his family but everyone in his area played cricket, and it was a very strong culture in the high schools in the West Indies. He played in the Barbados Under-15 schools competition and made his first-class début for Barbados in January 1977. The following season, against Australia, came his first Test appearance for West Indies.
Haynes favoured a more measured approach to batting than his teammates and burst into the international scene with a majestic 148 against Australia which came on his debut match in One Day International which still remains the highest run ever made by a batsman on debut in ODI as well as the fastest century scored by an ODI debutant. He played in the World Cup of 1979, won by the West Indies, and returned to the competition in 1983, 1987 and 1992. In the 25 World Cup matches, Haynes scored 854 runs at 37.13 with three fifties and one century.
Haynes, when facing Australia in the bitter 1990–91 series, clashed verbally with Ian Healy, Merv Hughes, Craig McDermott and David Boon, who christened him 'Dessie'. He is also noted for using delaying tactics against England during the 1989–90 Test series.
Like most West Indian openers, Haynes was strong against pace and, after struggling against spin early in his career, developed into a strong player of slow bowling, exemplified by his knocks of 75 and 143 against Australia on an SCG dustbowl in 1989. Haynes had a successful career in English county cricket, playing 95 first class games for Middlesex; scoring 7071 runs at 49.1 with a best of 255 not out against Sussex. He was awarded his Middlesex cap in 1989 and played at Lords till 1994. He played 63 first class matches for Barbados from 1976-77 to 1994-95, scoring 4843 at 49.92 with a top score of 246 and 21 games for Western Province from 1994-95 to 1996-97, making 1340 runs at 40.6 with a best of 202 not out. In all first class matches he made 26030 runs at 45.90 and 15651 more in 419 one day games at 42.07 with a top score of 152 not out. He scored 61 first class hundreds in all and won 55-man of the match awards in all forms of the game.
After his retirement from the game in 1997 Haynes has served as Chairman of Selectors of the Barbados Cricket Association, President of Carlton Cricket Club, Secretary of the West Indies Players Association and is currently a Director of the West Indies Cricket Board. He is a former Government Senator and was Chairman of the National Sports Council. His main relaxation is golf. A biography Lion of Barbados was published about him, punning on his middle name 'Leo'