Biography Of Andy Roberts- Father Of Modern West Indian Fast Bowling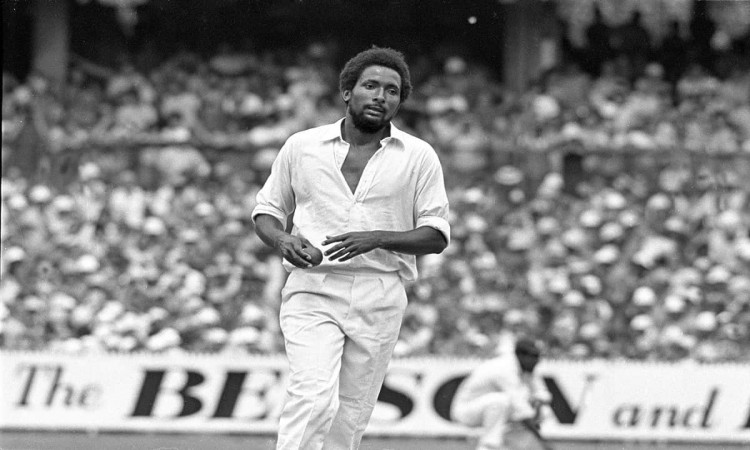 Anderson Montgomery Everton Roberts, better known as Andy Roberts is a former West Indian cricketer and is considered the father of modern West Indian fast bowling.
Andy Roberts formed a part of the "quartet" of West Indian fast bowlers from the mid-Seventies to the early Eighties (the others being Michael Holding, Joel Garner and Colin Croft) that had a devastating effect on opposition batsmen at both Test and One Day International level. He was also part of the West Indies team that won the first two Prudential World Cups in England in 1975 and 1979.
Roberts was born on 29th January 1951 at Urlings Village in Antigua and Barbuda. Roberts had a moderately long run-up to the wicket, building his speed rapidly as he prepared for his delivery. He could generate steep lift and was very quick through the air. Roberts played for less than 10 years but faced some of the best teams in the world. He was not only a fast bowler but a crafty one, and he was the first bowler to use clever changes in pace to retire batsmen with bouncers.
Roberts played his first full series against India in 1974-75 where he shattered the Indian batting line-up with 32 wickets in the series. He had left a trail of destruction the previous season in England, taking 119 first-class wickets for Hampshire.
His 7 for 54 in the second innings of the Perth Test of 1975-76 series destroyed Australia and became the West Indies' answer to Dennis Lillee and Jeff Thomson. The first World Cup in 1975 came at just the right time. And it was in their second match of a memorable sun-blessed tournament that West Indies were rescued by a 64-run last-wicket partnership between wicketkeeper-batsman Deryck Murray and Roberts, which took them to victory over Pakistan at Edgbaston. Roberts was not unskilled as batsman and managed three half-centuries (50-run stands) in Tests.
It took Roberts less than two and a half years to reach 100 Test wickets, the quickest at that point, and his best years were unquestionably in the middle 1970s, before the Packer revolution. Later he became jaded, and the edge went from his pace, although his experience and ability to move the ball kept him in Test cricket until 1983-84. However, injuries and the emergence of young fast bowlers put an early end to his career in 1983.
Andy Roberts' contribution to West Indies cricket has continued since his retirement as a player. As an administrator overseeing the preparation of pitches, he helped prepare the pitches in Antigua on which Brian Lara twice broke the world record for highest Test scores.
Roberts was the first Antiguan to play Test cricket for the West Indies, thus leading the way for many of his famous countrymen including Viv Richards, Richie Richardson and Curtly Ambrose. In October 2005, Roberts was inducted into the United States Cricket Hall of Fame, becoming the second Antiguan to be recognised.
Roberts worked with Bangladesh's fast bowlers in 2001 and again in 2005, and also helped coach India's seam bowling all-rounder Irfan Pathan in 2006 after he was out of form. Roberts joined the West Indies Cricket Board selection panel in July 2006. In 2008 Roberts was one of 12 former West Indies cricketers who made up the 'Stanford Legends' who promoted the Stanford 20/20.