Top 5 Oldest Players In IPL 2022 Mega Auctions
India's annual cricket festival, the Indian Premier League is set to host the Mega Auctions for the IPL 2022 season. A total of 590 players will go under the hammer where 10 franchises would look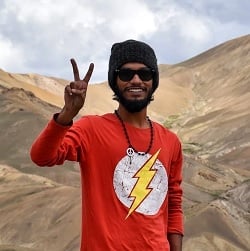 India's annual cricket festival, the Indian Premier League is set to host the Mega Auctions for the IPL 2022 season. A total of 590 players will go under the hammer where 10 franchises would look to build their perfect squad.
Teams usually invest in the younger players in order to groom them according to the team environment and build the core for the franchise. However, old guns have from time to time shown that age is just a number after all.
Trending

In this list, we will have a look at the top 5 oldest cricketers available in the IPL 2022 mega auction.
---
#5. Dwayne Bravo (38 Years Old)
West Indian T20 Legend has been a part of Chennai Super Kings' successful runs across seasons. The veteran was brought back by CSK at 6.40 crores in the 2018 auction after Super Kings returned from a 2-year ban.
The all-rounder has registered 1,537 runs to his name in 151 IPL matches with 5 fifties while picking up 167 wickets striking at 17.4. Bravo has held the Purple Cap in two seasons for Chennai Super Kings - 2013 and 2015. The Windies player has set his base price at 2 crores for the upcoming mega auction.
---
#4. S. Sreesanth (39 Years Old)
Sreesanth etched his name in the Indian cricketing history as he completed the catch that won India the T20 World Cup in 2007. Ever since the right-arm pacer has seen many highs and even more lows. Sreesanth was banned from playing cricket for life due to spot-fixing allegations in 2013.
However, in 2019 High Court of India 'set aside' the life ban, and BCCI decided his term to be 7 years, which was already completed.
The 39-year old pacer has registered 40 wickets in the IPL in 44 matches and has set his base price at 50 lakhs for the upcoming mega auction.
---
#3. Amit Mishra (39 Years Old)
IPL's legendary leg spinner Amit Mishra has 166 wickets to his name in 154 IPL matches, averaging 23.95 and striking at 19.5 with an economy of 7.35. Mishra was bought at a price of 4 crores in IPL 2018 auction by Delhi Capitals and was retained in the following seasons.
However, the bowler played only four matches in the 2021 season and would be interesting to see if he attracts any bids at a base price of 1.50 crores INR.
---
#2. Fidel Edwards (40 Years Old)
40-year old pacer from Fidel Edwards is the second oldest player to participate in the IPL 2022 mega auction. The bowler has set his base price at 50 lakhs.
Edwards last featured in the IPL way back in 2009, where he managed 5 wickets in 6 matches for Deccan Chargers Hyderabad.
---
#1. Imran Tahir (43 Years Old)
South African spinner Imran Tahir took the world by storm after he single-handedly won the match for World Giants against India Maharajas with the bat in his hand, and went on to feature in the Pakistan Super League days later and won the match for his team with the bowl.
The veteran has said that he's available for selection for T20I and he has proved it with his performance. In this case, the spinner will probably attract bids from some of the franchises despite his age.
Also Read: Ashes 2021-22 - England vs Australia Schedule and Squads
Imran Tahir has picked up 82 wickets in 59 IPL matches, averaging 20.76 and striking at 16.0 with an economy of 7.76. The South African bowler was retained by CSK for a sum of Rs 1 crore ahead of IPL 2020 auction and is now heading to IPL 2022 mega auction with a base price set at 2 crores.