Cricket History - India Tour Of England 1967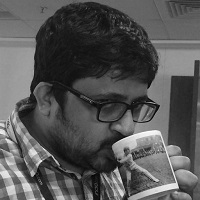 Indian Cricket History By Abhishek Mukherjee - India Tour Of England 1967
India's 1967 tour of England was part of their horror run between 1959 and 1967-68, when they played 17 Test matches outside Asia and lost all 17. If one ignores the rain-hit Oval Test of 1952, India had now lost 12 consecutive Tests on English soil.

India lost the Tests by 6 wickets, an innings and 124 runs, and 132 runs. They did poorly even in the tour matches, winning 2, losing 4, and drawing 9.

However, to be fair, Only two Indians, captain Mansur Ali Khan Pataudi and Chandu Borde, had played First-Class cricket in England before the tour. Three Indian pacers – Rusi Surti, Subrata Guha, and Sadanand Mohol – were all injured at some point in the tour.

In the first Test match, Geoff Boycott scored 246 on his home ground, Headingley. At that point it was the highest score in India-England Test matches. However, Boycott batted for over nine and a half hours and faced 555 balls. He was dropped from the next Test match, at Lord's, for slow scoring!

The Lord's Test witnessed the first usage of the public address system at the venue. The PA system would announce the score and other details throughout the day's play. Before that, a man used to walk around the ground with a blackboard, with the score written on it, to update the crowd. In most other grounds, the secretary of the club walked with a megaphone, updating on toss, the score, etc.

India's injury conditions worsened when they reached Edgbaston for the third Test match. With all three seamers injured, India had to play their spin quartet – Bishan Bedi, Bhagwat Chandrasekhar, EAS Prasanna, and Srinivas Venkataraghavan. It was the only time the four of them played in the same Test match.
Trending

Win Big, Make Your Cricket Prediction Now