Cricket History - England Tour Of India 1961-62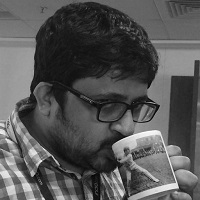 India Cricket History By Abhishek Mukherjee: England Tour Of India 1961-62
In the 1950s, India had won Test series, but they were against Pakistan (who were playing their first series) and New Zealand (the weakest team of the era). But now, in 1961/62, Nari Contractor's men won a series against a major nation – England – for the first time.

It was a peculiar tour for the Englishmen. They played a Test match in Pakistan, then an entire 5-match Test series in India, then two more Tests in Pakistan, and finally a tour match in Sri Lanka. With seven key players not available, England ran out of steam towards the end.

The first three Test matches, at Bombay, Kanpur, and Delhi, were all drawn. India made England follow-on in Kanpur. There were almost two days of cricket left, but Geoff Pullar, Ken Barrington, and captain Ted Dexter all scored hundreds, and the match was saved. For some reason, some spectators kept flashing light at the batsmen, which held up play.

The Indians were put up at the Imperial Hotel during the Delhi Test match. When Kripal Singh asked the hotel receptionist out for a drink, she complained to the authorities. Kripal and his roommate Subhash Gupte were both dropped from the next Test match, at Calcutta. Gupte was accused of not stopping Kripal for making the call. While Kripal again played for India, Gupte – India's greatest spinner till that point – settled down in Trinidad and never played another Test match.

India won in Calcutta and Madras to take the series 2-0. The heroes of the two wins were all-rounders Chandu Borde and Salim Durani.

Chasing 421 in Calcutta, England were 129/5 before Peter Parfitt and Barry Knight added 65. They were then bowled out for 233. Borde got 68, 61, 4/65; Durani, 43, 5/47, 3/66.

England needed 338 at Madras. This time they were 90/5, and now Parfitt and Knight added 66 before they were all out for 209. Borde had 31, 2/58, 3/59 and Durani 21, 6/105, 4/72.
Trending

Win Big, Make Your Cricket Prediction Now