Cricket History - BCCI's Golden Jubilee Test, India vs England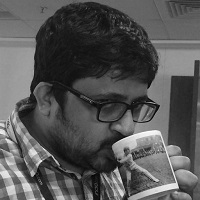 India invited England for one Test match at the Wankhede Stadium to celebrate the Golden Jubilee of the BCCI in February 1980. The match was attended by every living person to have played Test cricket for India.
England won by 10 wickets as Ian Botham (6/58, 114, 7/48) became the first cricketer to score a hundred and take 10 wickets in a Test match. Having scored 296, India reduced England to 58/5 when Botham added 171 with Bob Taylor (10 catches, 43 runs) to set up the match.
Trending

When their partnership was on 85, umpire Hanumantha Rao ruled Taylor caught behind by Syed Kirmani off Kapil Dev. When Taylor hesitated, Indian captain Gundappa Viswanath asked him, then decided to recall Taylor.
One interesting feature of the match was the rest day, which was scheduled after Day 1, because there was a solar eclipse on that day.
Remembering the incident, years later in an an interview Viswanath said, "I didn't call him back on my own. The close-in fielders were looking at Bob. They asked me, 'Is he out?' I said no, certainly not. Then they said why don't you call him back… so I went up to to Hanumantha Rao, the umpire, and said, 'Sir, I am withdrawing the appeal'.
Brief Scores
India (1st Innings) - 242 (Sunil Gavaskar 49, Syed Kirmani 40*; Ian Botham 6 for 58)
England (1st Innings) - 296 (Ian Botham 114, Bob Taylor 43; Karsan Ghavri 5 for 52)
India (2nd Innings) - 149 (Kapil Dev 45*, Ian Botham 7 for 48)
England (2nd Innings) - 98/0 (GA Gooch 49*, G Boycott 43*)
Cricket History - India Tour Of England 1979
Win Big, Make Your Cricket Prediction Now