India vs Australia Flashback: India's Dominating Tour Of Australia
Second test match(Adelaide), 12-16 Dec - It was a sunny first day morning, and the Australian captain Steve Waugh did not hesitate to bat first. Justin Langer once again gave a good start to the team and reached his half-century. Ricky Ponting's catch was dropped on six runs and he went on to make a double century. It was a classy innings, as everyone was describing it, helping his team get past 500 runs in the first innings. Indians missed Zaheer Khan, who injured his hamstring in the first test match, but the leg spinner Anil Kumble took five Australian wickets. India started well, scoring at a good rate before losing four wickets in a short time. It was then, the beginning of a partnership that haunted Australians in 2001 as well - Rahul Dravid and VVS Laxman. The two played with grace and patience. The sound of the textbook cover drives and punches still echoes on the Adelaide ground. Dravid scored a double century while Laxman fell short of two runs to reach 150 runs. The crowd applauded as the Indian batsmen walked back to the pavilion after scoring 523 runs.
Ajit Agarkar, in the third innings, bowled a beautiful spell and took six wickets. Australians were bundled out for 196. The Indian team once again got off to a positive start by openers Virender Sehwag and Aakash Chopra. Rahul Dravid finished the match as the Indian team, for the first time in 23 years, won a test match on Australian soil. It was the end of a historic match as India gained the lead.
Also Read: It Was Important To Give Him A Break: Bond On Resting Boult For WI T20Is

Brief Score: Australia - 556 & 196; India - 523 & 233/6
Player of the match - Rahul Dravid (233, 72*)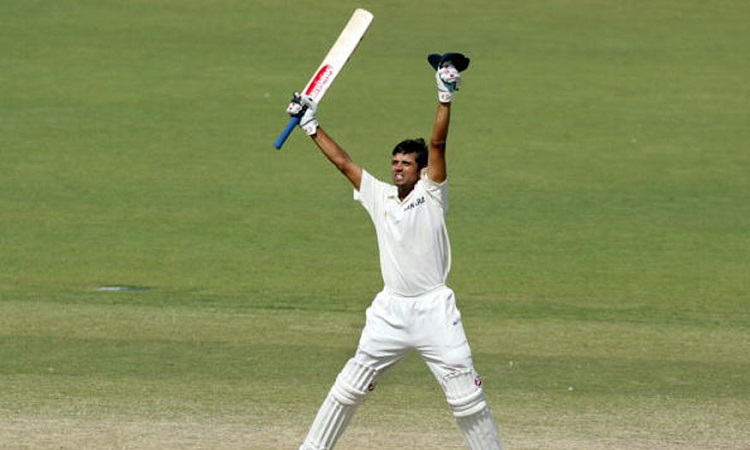 ---