WATCH: Ajinkya Rahane Knocks Door On His Test Return, Slams Double Century In Ranji Match Against Hyderabad
Ranji Trophy: Ajinkya Rahane smacked 204 runs for Mumbai against Hyderabad.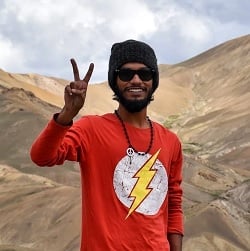 Team India's middle-order batter Ajinkya Rahane has gone through a bad phase in his international career. The batter hasn't been able to score runs in international Tests and was dropped from the Indian Cricket Team. However, things now seem to be improving for the batter. The experienced batter on December 21st in the ongoing Ranji Trophy match smacked a double century, scoring 204 runs in 261 balls.
Ajinkya Rahane is captaining the Mumbai team in the ongoing Ranji Trophy and played a captain's knock as well. Forgetting his bad form, Ajinkya Rahane played a strike rate of 78.16 and played 261 deliveries to score 204 runs and once again knocked on the Indian team's doors. During his inning, Rahane rained boundaries as he smacked 26 fours and 3 sixes, scoring 122 runs only though boundaries.
Trending

It is noteworthy that Ajinkya Rahane played his last international Test earlier this year in January against South Africa. Rahane wasn't able to perform very well in the match and scored 4 runs in the first innings followed by just 1 run in the 2nd innings. Team India lost the match by 7 wickets and Rahane was dropped from the team. However, Ajinkya Rahane has once again given light to his hopes with his double century.
Ajinkya Rahane gets his Double Century #RanjiTrophy pic.twitter.com/tnP98uiPqd

— Jigar Mehta (@jigsactin) December 21, 2022
Also Read: Roston Chase Picks Up His All-Time XI, Includes 3 Indians
It is notable that Ajinkya Rahane was released by his IPL franchise Kolkata Knight Riders during his bad time. Ajinkya was bought by Kolkata Knight Riders for 1 crore INR but only managed to score 133 runs in 7 matches in the season. Rahane has given his name in the IPL 2023 Mini Auction and has set his base price at a modest price of 50 lakh rupees.