World Cup Super League Qualification Scenario: Sri Lanka, South Africa, Ireland, West Indies To Fight It Out For Last Spot
With a win the 1st ODI and an abandoned 2nd ODI against Sri Lanka, Afghanistan directly qualified for the World Cup 2023 to be held in India.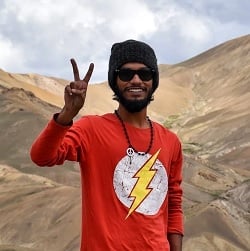 ICC Men's ODI Cricket World Cup Super League: Afghanistan on Sunday (November 27th) became the seventh team to qualify directly for the World Cup 2023 to be held in India. If there are no further slow-over rate points deduction, Afghanistan along with hosts India, England, New Zealand, Australia, Bangladesh and Pakistan will take the first seven spots on the CWCSL Points table.
This directly infers that West Indies, Sri Lanka, South Africa and Ireland are the only teams that have a clear chance to make it to the eighth spot. The bottom six teams can currently reach only a maximum of 109 points while the top six teams have 120 or more points each. With 10 matches still left and 115 points to their name, it is highly unlikely Afghanistan will slip below 109 points barring slow over-rate point deductions. Notably, Afghanistan hasn't been deducted a point due to the slow over rate till now.
Trending

---
West Indies
88 points, 0 matches left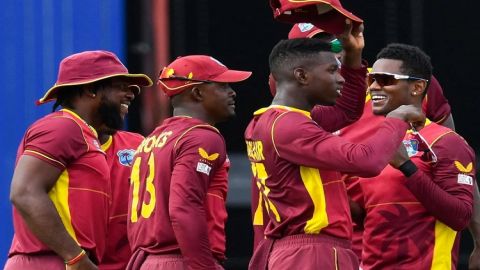 West Indies are currently the only side in this cycle of the World Super League who have played all 24 of their matches. If West Indies are to qualify with 88 points, they'd need Ireland, Sri Lanka and South Africa to not win more than 2 of their remaining matches. If Ireland manages to win 2 more matches, they'll tie with West Indies on 88 points but the Caribbean team will automatically qualify courtesy of more wins.
---
Ireland
68 points, 3 matches left (vs Bangladesh)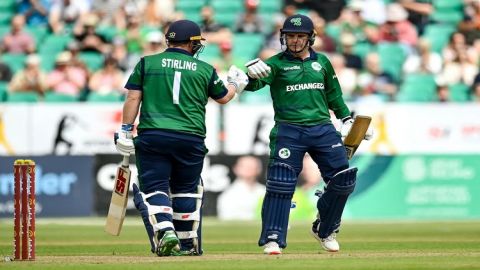 Ireland are in a do-or-die situation where they need to win all three of their remaining games to directly qualify for the World Cup 2023. However, even winning all the matches won't be enough if Sri Lanka and South Africa win all their matches remaining. Ireland's chances can be revived from hereon only if both Sri Lanka and South Africa win a maximum of three matches in this cycle.
---
India, England, New Zealand, Australia, Bangladesh, Pakistan, and Afghanistan have qualified for the 2023 ODI World Cup!#Cricket #WorldCup2023 #IndianCricket #TeamIndia #SuperLeague pic.twitter.com/u5VYxiAo2o

— CRICKETNMORE (@cricketnmore) November 28, 2022
---
Sri Lanka
67 points, 4 matches left (1 vs Afghanistan and 3 vs New Zealand)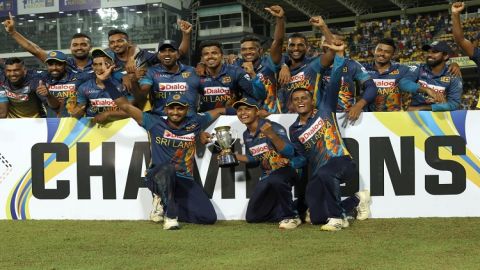 Sri Lanka needs to win at least three out of their remaining four matches to earn direct qualification for the ODI World Cup 2023. In case Sri Lanka managed to win three matches they'd hope for South Africa to not win more than 3 matches while Ireland wins a maximum of two matches. The scenario stands at a point where even if Sri Lanka manages to win all four matches, they'd still need South Africa to lose at least one match.
---
South Africa
59 points, 8 matches left (3 vs Australia, 3 vs England, 2 vs Netherlands)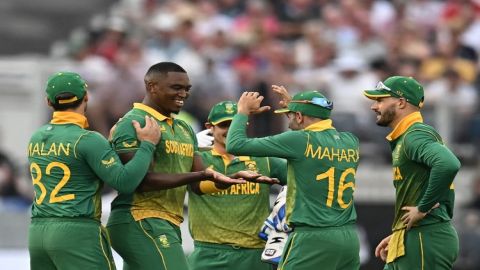 South Africa still has 8 matches to be played in this CWCSL cycle, but three of them were against Australia, where South Africa would lose their points due to forfeiting the series. If South Africa manages to win the remaining 5 games, they'd earn a direct qualification without depending upon other teams' results. However, they'll need to win at least 3 matches to stand a chance to occupy the eighth spot on the table.
Three wins will see South Africa through if Sri Lanka and Ireland only win up to 2 matches, but the Proteas would need 4 wins if Lankans and Irish manage 3 wins. If Sri Lanka wins all four of their remaining games, South Africa will be in a must-win situation for the rest of their remaining matches.
Also Read: Roston Chase Picks Up His All-Time XI, Includes 3 Indians
However, the Proteas would back themselves to win all the remaining matches since they're all at home. This includes two matches against the Netherlands, who are currently placed in the last spot. The remaining three matches are against England, scheduled between the inaugural SA 20 league which ensures the availability of all South African regulars in the team. A few England players can however miss out who are set to play the International T20 League in UAE.