Which Players Make Up The Best IPL 2022 XI?
Let's take a look at the best players of the IPL 2022.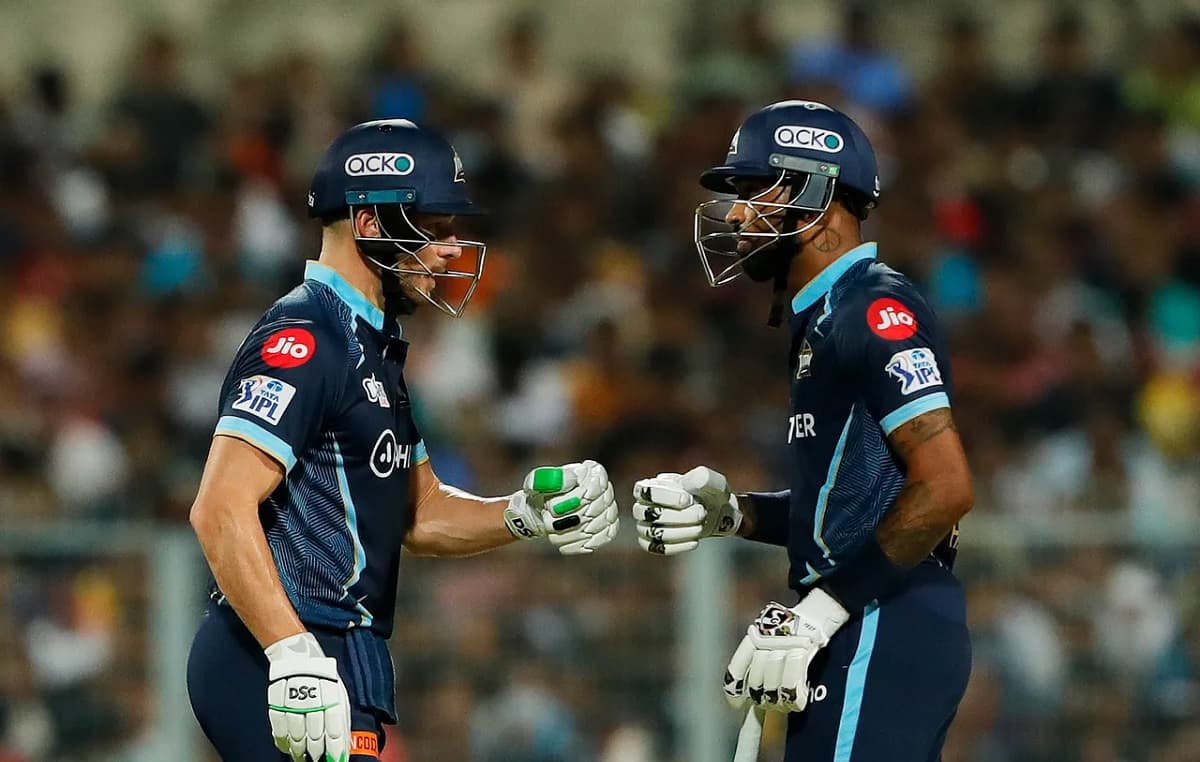 The 15th season of the Indian Premier League got finished on 29th May when debutants Gujarat Titans clinched the IPL title in their first attempt after beating Rajasthan Royals. The season saw a lot of dominating performances throughout the 74 games and many players emerging up into the players of the big league.
IPL 2022 Best XI
Trending

For choosing the best 11 players, we adopted the methodology of looking at players who bring multi-phase and multi-skill value to the team. Batters who are impactful for the majority of the inning and against different types of bowling. Bowlers who haven't necessarily picked wickets but have been economical as we think the best T20 bowling attack is the one that can keep the scoring rate in control.
Best IPL 2022 XI: Jos Buttler, KL Rahul, Rahul Tripathi, Hardik Pandya (c), David Miller, Dinesh Karthik (wk), Andre Russell, R Ashwin, Kagiso Rabada, Yuzvendra Chahal,
Jasprit Bumrah
Jos Buttler
There is no doubt why Buttler shouldn't be there in the best XI. The opener brings in an all-phase value: scores at an SR of more than 133 in the powerplay and then keeps increasing the scoring rate each phase. He can smack both pace and spin with ease and has the ability to play long.
KL Rahul
Rahul has played quite similarly to Buttler. In powerplay, Rahul preserves wicket but in the middle overs, he opens up against all types of bowling. So while Rahul anchors, Buttler has the cushion of scoring fast.
Rahul Tripathi
One of the best-uncapped players of the season. Tripathi smacks pace at a strike rate of more than 165 and spin more than 145. Rahul Tripathi is someone who not only knows how to preserve the wicket (37.54) but also strikes the ball hard (158.23). He is the perfect number three batter for a T20 team.
Hardik Pandya
The Gujarat Titans captain had a stellar season and announced his comeback as an all-rounder. Pandya played a new role of batting at number four where he scored 386 out of his total 487 runs this season. He brings value against both pace and spin and can control the middle over phase.
While bowling, Pandya is a perfect fifth bowler. He bowled at a good pace and picked eight wickets at an economy of 7.27 in 31 overs he bowled this season.
David Miller
IPL 2022 was also a season of redemption for David Miller. He perfectly controlled the second half of the inning where he scored 429 out of his 481 runs this season. Miller remained unbeaten nine times this season which made his average 68.71 in 16 innings while at a strike rate of 142.72.
Dinesh Karthik
The perfect finisher of the season. Karthik was used purely as a hitter in the slog overs where his strike rate reads 220, average 80, and 242 runs. While Karthik had his reservations against spin, the smacked pacers - left, right, and centre.
Andre Russell
A T20 team isn't complete if Russell isn't there. The West Indian power-hitter is the perfect T20 prototype where he smashes all types of bowling, brings value in each phase, and is an all-rounder. In 2022, Russell struck at more than 163 in the middle overs while averaging 36.83 and a 200 strike rate in the slog overs at an average of 38.
Russell also picked 17 wickets this season at an economy of 9.86 - a decent return for someone who has 11 out of 28 overs in the slog overs. Russell is someone who bowls in the second half of the inning.
Russell along with Pandya make up for a good fifth bowler pair this season.

R Ashwin & Yuzvendra Chahal
The Rajasthan bowling all-rounder had a brilliant IPL season. Ashwin used his defensive bowling skills to perfection and Rajasthan used his batting ability to make him a perfect floater. He scored 191 runs at a strike rate of 141.48 and an average of 27.28 in different batting positions.
Ashwin set up most wickets for Yuzvendra Chahal this season. The defensive-attacking duo were the best spin pair of the season, sharing 39 wickets.
Kagiso Rabada & Jasprit Bumrah
Why we have picked Rabada and Bumrah in the team is because of the all-phase value they bring. Given we already have Pandya (swing and MO value) and Russell (DO and yorker value) as pace bowling options, Rabada and Bumrah perfectly compliment them.
Rabada picked 9 wickets in powerplay at an average of 22.88 this season and 9 wickets in the slog overs at an average of 11.22. Bumrah picked 7 wickets in the slog overs and had an economy of 7.38 - the best among pacers this season. Bumrah's economy didn't go more than 7.8 in any phase this season.
So an attack of Rabada, Bumrah, Russell, Pandya, Ashwin, and Chahal gives variety in the bowling and also brings in multi-skill with three also giving batting value to the team.
Players who could easily walk into the best XI: Quinton de Kock, Sanju Samson, Deepak Hooda, Rashid Khan, Liam Livingstone, Arshdeep Singh, Wanindu Hasaranga
de Kock was the third-highest run-scorer of the season but most importantly, he gave a perfect start to the team in the powerplay. His powerplay value, left-hander, a wicketkeeper, and ability to play long is a perfect combo any team would want.
While there are talks of his average, Sanju Samson is someone who wants to keep the scoring rate up in 7-10 overs. His wicketkeeping and ability to smack both pace & spin make him a contender for the best XI team.
Deepak Hooda was a perfect batter in the middle over phase. He brought value against both pace and spin, especially spin. Hooda scored 348 runs in the middle overs at a strike rate of close to 140.
Rashid Khan would have walked into the team in place of R Ashwin but because we already had Yuzvendra Chahal so to bring in variety in the spin department, he had to be left out.
Liam Livingstone was also hard to drop but because Russell brought in pace bowling value, he had to be left out.
Arshdeep Singh is another uncapped player that was super impressive this season, especially in the slog overs. The left-arm pacer had the second-best economy rate in the slog overs - 7.58.
Also Read: Scorecard
Wanindu Hasaranga is another leg spinner who had to be left out due to Chahal. Hasaranga was the second-highest wicket-taker this season.
Advertisement