Eileen Ash: World's Oldest Cricketer, MI6 Agent & Much More
Eileen Ash, the world's oldest test cricketer passed away at an age of 110 a few days ago and it sparked up her name & records in the media. However, she was much more than that and only after knowing about her one can judge what she truly was!
Firstly, let's talk about her cricketing career. She was a right-arm pacer who started her test career against Australia in 1937 (one of the seven debutants in the match) and till 1949 she registered 10 wickets in 7 matches averaging 23.00 & scored 38 runs as well. In 22 first-class matches, she picked up 32 wickets and scored 180 runs.
Trending

She was formerly called Eileen Whelan. She got her first cricket kit when she was 5 years old and she adored it so much that she would keep her bat, ball & stumps even at her bedside. She used to study in a Catholic Convent school, where playing cricket wasn't allowed, and was almost once expelled for playing the sport!
Eileen Ash first started playing cricket for Middlesex - these were the times when women used to wear white socks & white flannel skirts while playing. She used to bowl at a speed of 60-70 miles per hour and bowled 16-18 overs in a single spell. In 1939, the England team was to leave for a tour of Australia - in those times the player themselves used to bear the expenses for a tour. For this, a match was played against The Rest in Colwall. The team even bought dresses for Ball Gown & Cocktail Parties, kits & clothes but before the tour could start - the World War broke out. She regretted it till her old age that the best of her cricketing years were lost due to World War. After living for 100 years, she credited her long life to this World War - whatever time she lost in the War, she got it as a bonus now.
She was selected for the tour of Australia & New Zealand in 1948-49. Even then they had to pay the expenses. England lost the Ashes for the first time and Eileen Ash went wicketless. With this, her test career came to a halt, however, her performance against the states remained consistently good.
Talking about her age, she was the only women cricketer to live past the age of 100 and lived 7 years more than the longest living male cricketer - South Africa's Norman Gordon (1911-2014).
Before marriage, her name was Eileen Whelan, and she used to work at a post office. Eileen also played cricket part-time - for Civil Service Sports Club. She used to work as a secretary in the Women's Cricket Association.
After marriage - her name was changed to Eileen Ash - she was the same Eileen who has received the honour of ringing the bell at Lords' before the final of ICC Women's World Cup 2017. The hosts England defeated India in a thrilling final and became champions. What's even more special is that she was present during the whole match - and was having champagne in the president's box and flirting with John Major. She was filled with energy throughout.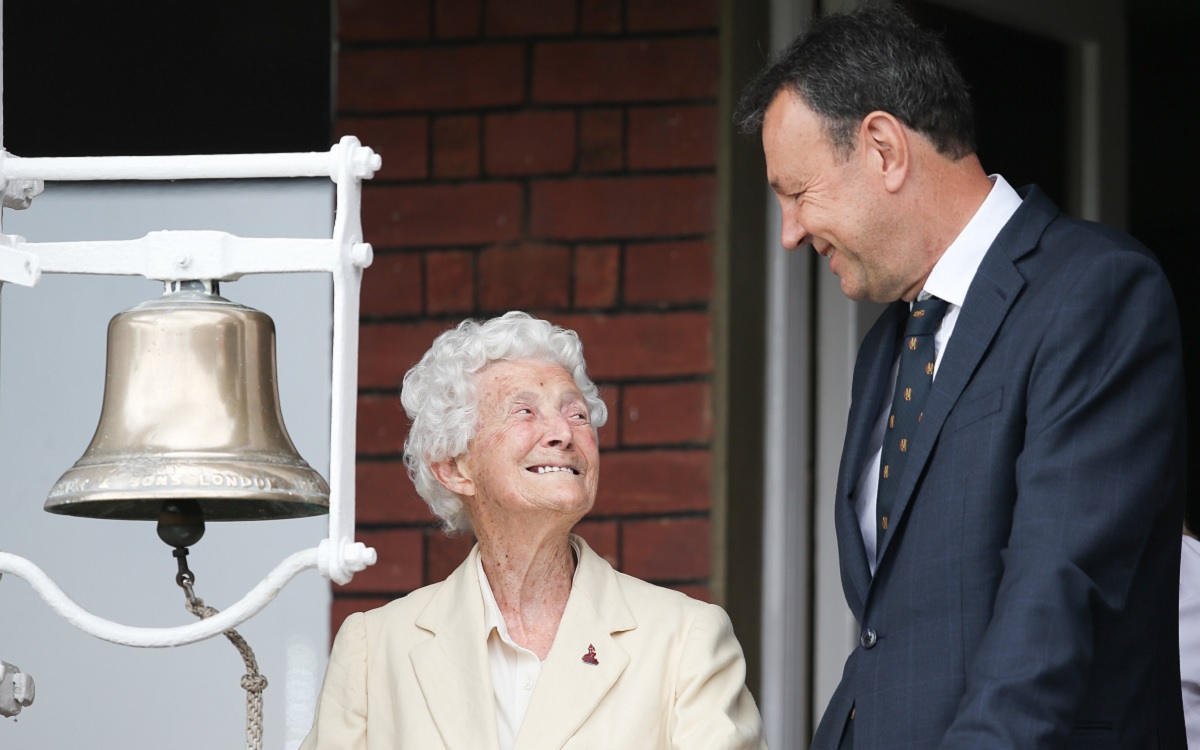 Before this World Cup final, English cricketer Heather Knight went to meet Eileen Ash - who was 105 years old then. Even at this ripe age she was full of life - did yoga with Heather, played snooker, narrated stories related to her cricketing career in the 1930s & 1940s. She kept discussing women's cricket till the very end. Eileen was satisfied with the way the women cricket is handled as it is benefitting the players but held the notion that cricket in her days was better.
Ash credited her long life to happiness, smiling, drinking red wine every day (2 glasses) and yoga - she did yoga even when she crossed 100 years. To mark her 106th birthday she was taken for an air ride in Tiger Moth. When asked that whether she felt tired after the long ride, she answered - 'Not really, just give me a bit of wine'. Eileen continued playing golf till the age of 98.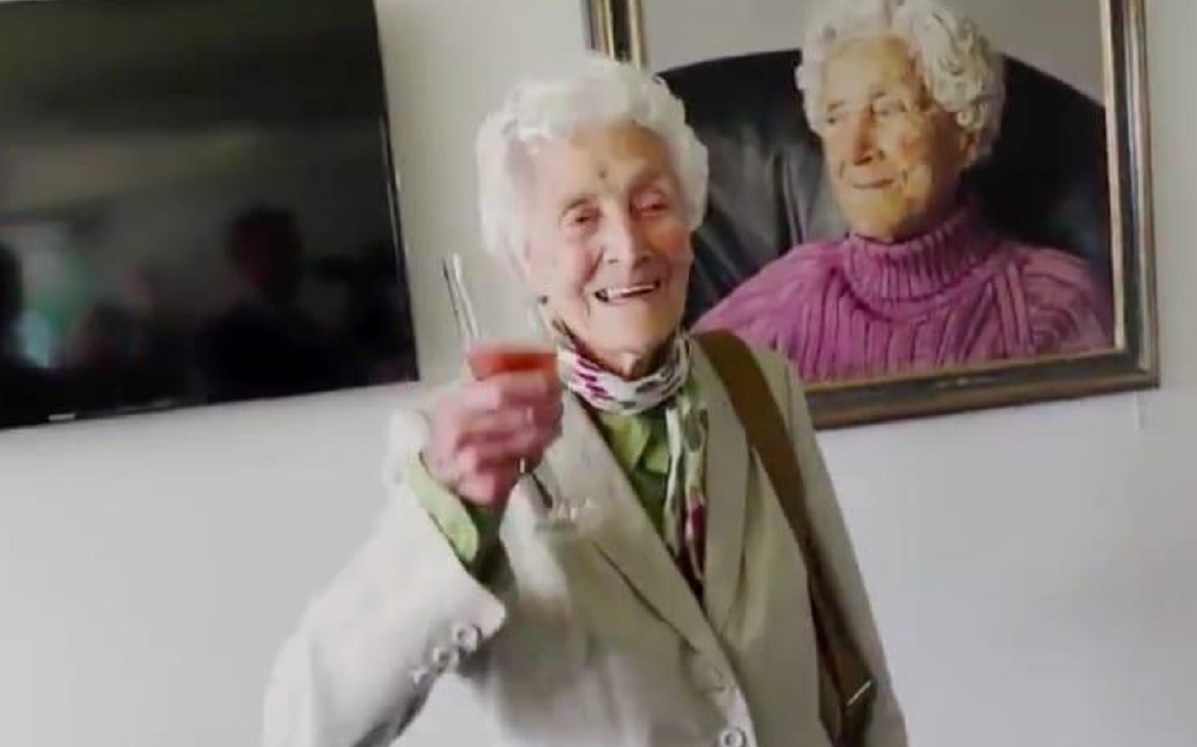 Eileen Ash regarded a Don Bradman autographed bat as her most prized possession. She met him many times but the legendary batter was not fond of giving autographs. At last in 1949, she caught Bradman in a french restaurant where he was having dinner with his guests & hence couldn't refuse to give her an autograph. Eileen kept this prestigious bat at her bedside to keep it safe.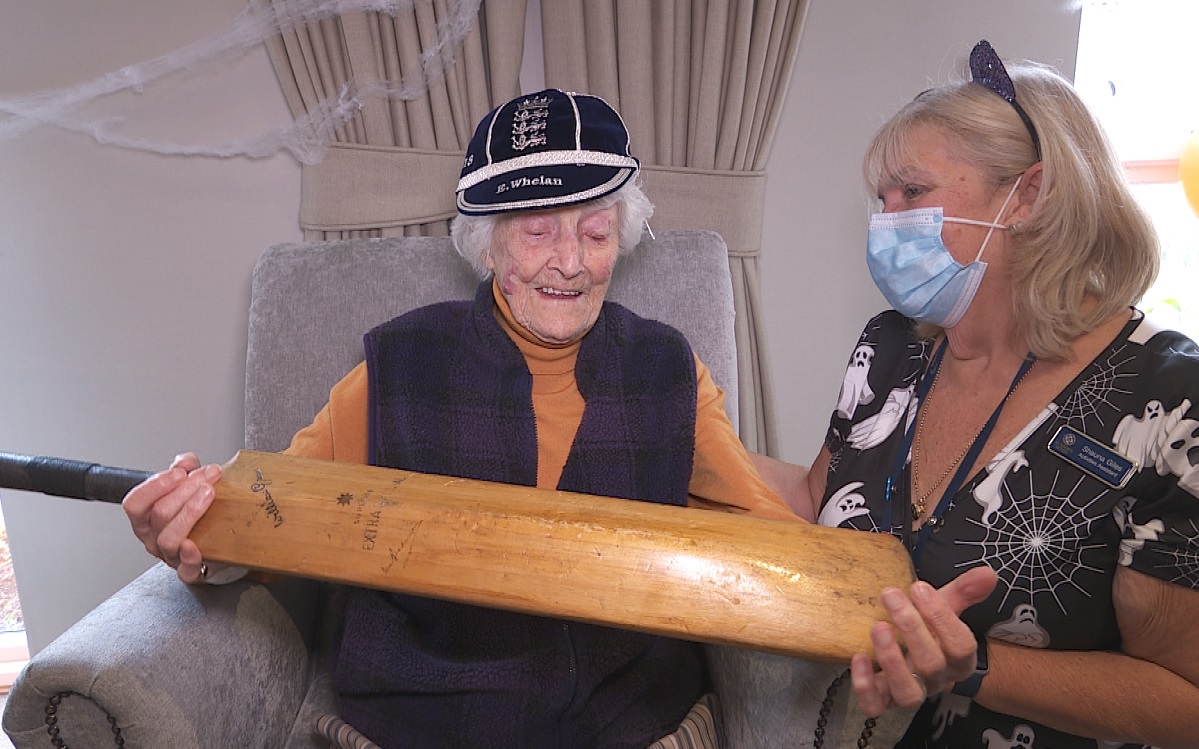 In the past few days, it was being discussed to put up a statue of Former Egnlish Cricketer Rachel Heyhoe Flint at Lords' - it was then argued that Eileen Ash deserves this honour before Rachel. In the end, The North Gate was renamed in honour of Rachel Flint. MCC honoured Eileen Ash with honorary membership and an incredible convenience - a parking spot for her Mini in the men's executive driveway. She adored her Mini - used to drive it herself.
Now that we are talking about her yellow Mini, let's recount an amazing trivia - she used to drive this Mini without a driving licence and was still never fined. Actually, the concept of a driving licence was introduced 23 years after her birth and people of her age was exempted from this.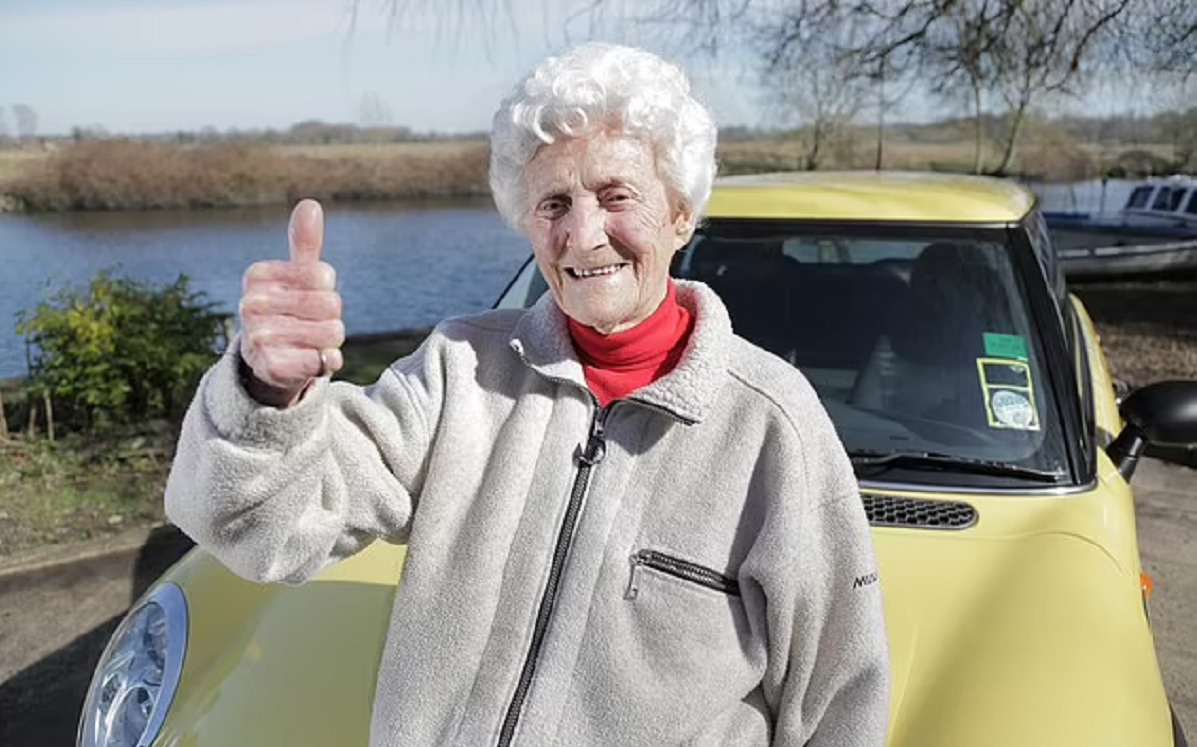 During World War, Ash also used to work for MI6, the British Secret Intelligence Service. While at war, she played a charity match - Women Cricket vs British Army. She worked at MI6 for 11 years - her duties remain unknown to date as never talked about it.
A portrait of Eileen Ash was put up in Lords' gallery in 2019. At this auspicious moment, Eileen said that it was a wonderful honour. At that time, 2nd test of the Ashes was being played at the stadium. Eileen Ash started playing at an age of 5 and was associated with it till her demise. This is the reason she's special.
Also Read: Ashes 2021-22 - England vs Australia Schedule and Squads
Original Article by Charanpal Singh Sobti

Win Big, Make Your Cricket Prediction Now