Cricket History - England Tour Of India 1984-85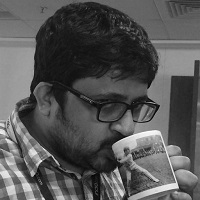 Indira Gandhi, Prime Minister of India, had been assassinated on October 31, 1984. On November 26, Percy Norris, the British Deputy High Commissioner in Bombay, hosted the touring England team for a dinner. Norris was shot dead next day, about half a mile away from the team hotel.
The tour went ahead despite the controversies. And despite losing the first Test match, at Bombay, England came back strongly to win the series 2-1. In fact, they became the first team to win a Test series in India after conceding a lead.
Trending

Chris Cowdrey made his debut in the the first match. His father, the great Colin, was listening to live commentary back home while driving. When Chris took a wicket with his fourth ball, Colin Cowdrey was so astonished that he took a wrong turn on a one-way road.
A young leg-spinner called Laxman Sivaramakrishnan demolished the Englishmen in the Test match with 6/64 and 6/117. The Englishmen failed to decipher him. Siva took 6/99 in the first innings of the next Test match, at Delhi, as well, but India's batting let them down.
Sandeep Patil and Kapil Dev were criticised for "irresponsible" shots and were dropped from the next Test match after India lost by eight wickets. Patil did not play again, while this was the only Test match Kapil missed in his entire career.
The next Test was at Calcutta, where there were protests against the decision to drop Kapil. On a slow pitch, the Indians simply refused to accelerate, and Sunil Gavaskar decided to bat on. He was booed for not declaring even after lunch on Day 4 (India were batting first): Wisden wrote that he eventually declared on request of the local police. Gavaskar did not play international cricket at Eden Gardens again.
Win Big, Make Your Cricket Prediction Now