Cricket History - England Tour Of India 1976-77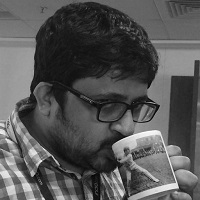 Indian Cricket History By Abishek Mukherjee - England Tour Of India 1976/77
England continued their dominance over India with a 3-1 win on their 1976/77 tour, a series often associated with John Lever's Vaseline controversy.
Trending

Back in England, Lever was not considered one of the best swing bowlers. But when he tried to bowl with the balls in India, he moved the ball prodigiously. He made his debut in the first Test match, at Delhi, thanks to the insistence of manager Ken Barrington. After England made 381, Lever swung the ball dangerously, taking the first six wickets. He finished with 7/46 and 3/24 to help Tony Greig's men inflict an innings defeat on India.
In the next Test match, Greig scored a hundred despite running a high temperature. India needed 21 to save an innings defeat with only three wickets in hand. And yet, there was a full house at Eden Gardens.
The third Test match was at Madras, where both Lever and Bob Willis – men with long hair – were having problems with sweat getting into their eyes. Bernard Thomas, the team physiotherapist, suggested they applied strips of Vaseline-infused gauze on their foreheads to absorb the sweat – a regular practice among marathon runners.
Out of habit, Lever rubbed his eyebrows, felt the Vaseline, and dropped the gauze near the stumps. It was picked up by umpire Judah Reuben. The strip was sent to a laboratory for forensic analysis. When they confirmed Vaseline, and Lever was accused of ball tampering over the course of the day.
The next day, someone in the crowd carried a banner that read Cheater Lever Go Home, Tony Greig Down Down, but the actual matter was more serious than that. Indian captain Bishan Bedi had a go at the English camp, highlighting on the incredible swing Lever obtained in Delhi. The British media hit back, accusing Bedi of desperately trying to find a way to save his captaincy after the inevitable series defeat.
The same Madras Test match witnessed another slice of history on the last day. For the first time, BBC broadcast live commentary of a Test match from India back in England.
The incident took a toll on Lever as well as his parents; Lever would later blame Bedi for contributing to his father's heart attack. But he finished the tour with 26 wickets at 14.61 – one of the greatest ever debut series.
Test Series Result
First Test, Delhi - England won by an innings and 25 runs
Second Test, Calcutta - England won by 10 wickets
Third Test, Chennai - England won by 200 runs
Fourth Test, Bangalore - India won by 140 runs
Fifth Test, Bombay - Bombay
Win Big, Make Your Cricket Prediction Now