What If Rain Interferes In Semi-Finals, Finals Of The T20 World Cup 2022?
Pakistan, New Zealand, India and England will clash in the semi-finals of the T20 World Cup 2022.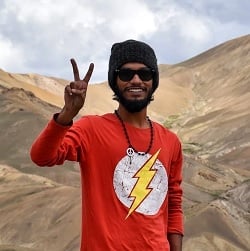 The T20 World Cup 2022 has reached the conclusion stage where only three matches are left to be played – 2 Semi-Finals and the Final. Four teams that emerged on the top of the Super 12 stage, New Zealand, India, England & Pakistan will clash against each other in an effort to lift the World Cup.
While the cricketing world is excited given the thrill and proximity of the games in the World Cup being held in Australia, the rain has played a spoil sport in some of the games. Three Group 1 and one Group 2 match was washed out due to rain, while three matches were decided by the Duckworth/Lewis (DLS) method.
Trending

If the rain makes its appearance in the semi-finals or the final and the DLS method cannot be enforced, reserve days have been scheduled to play the matches and make sure a fair result is achieved.
Reserve Days:
Semi-Final 1 – November 10
Semi-Final 2 – November 11
Final – November 14
According to the rules, in rain-affected matches, a minimum of 5 overs have to be bowled in the 2nd innings for the match to be completed. However, given the importance of these matches, at least 10 overs have to be bowled in the 2nd innings of the semi-finals & finals to constitute a result.
While Pakistan will take on New Zealand in the 1st Semi-Final, team India will clash against England in the 2nd semi-final to secure their place in the final. India topped Group 2 with four wins and just one loss from their 5 matches, while New Zealand cruised through Group 1 with 7 points and a hefty NRR of +2.113.

Men's T20 World Cup 2022
Semi-final 1: Wednesday, New Zealand v Pakistan, SCG
Semi-final 2: Thursday, India v England, Adelaide Oval
Final: Sunday, November 13, MCG