WATCH: Virat Kohli's Two Sixes Against Haris Rauf Which Turned The Match Around For Team India
IND vs PAK: In a heart-stopping thriller, India defeated Pakistan by 4 wickets to give a blazing start to the T20 World Cup 2022. In this last-ball thriller, Ravichandran Ashwin smacked Mohammad Nawaz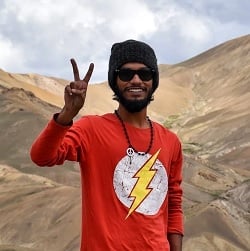 IND vs PAK: In a heart-stopping thriller, India defeated Pakistan by 4 wickets to give a blazing start to the T20 World Cup 2022. In this last-ball thriller, Ravichandran Ashwin smacked Mohammad Nawaz for a 4 and crossed the winning line for team India. However, the credit for team India's victory in this match goes to Virat Kohli as he turned the game around were India at one stage was falling behind, and Kohli reminded the World Cricket of Chase-Master.
India needed 160 runs to win the match, which team India reached on the last delivery. However, India needed 28 runs off 8 balls to win the match and it looked like Virat won't be able to take team India to victory despite being not out, but two sixes which came out of Virat's bat which Indian Cricket fans would remember for years to come.
Trending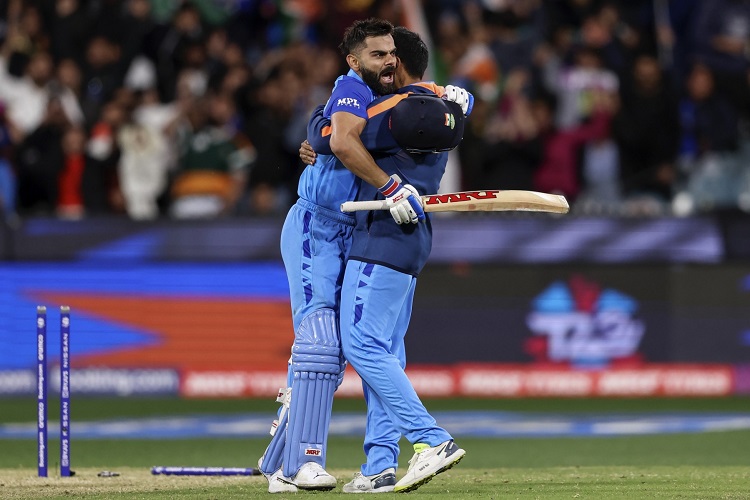 On the 5th ball of the 19th over, Virat smacked Haris Rauf while staying still on his ground. This six by Virat was so classy that one'd see it again and again on repeat. After seeing this six, even captain Rohit Sharma's mouth was left open. After this when 22 runs were needed off 7 deliveries, Virat Kohli dispatched the last delivery over fine leg for another six.
Also Read: India vs Pakistan Live Match
These two sixes by Virat Kohli proved vital for team India as they required less than 20 runs in the last over, which relieved the pressure. India would have lost the match, but this knock by Virat would be remembered for a long time, but Haris Rauf would like to forget this as soon as possible.