THE 6IXTY: Brand New 'Powerful' Format; Chris Gayle Explains New Dynamic Rules
The evolution of cricket has seen many changes over the years, with major changes involving the shortening of the format. After test cricket, a shorter one-day format was introduced, where 60 overs we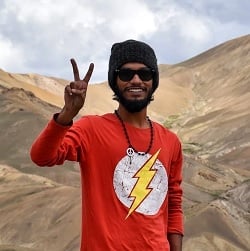 The evolution of cricket has seen many changes over the years, with major changes involving the shortening of the format. After test cricket, a shorter one-day format was introduced, where 60 overs were played per side. 60 overs were shortened to 50, then 20, and then 10. Now, West Indies & Caribbean Premier League (CPL) have announced a new variation in 10-over cricket, named The 6IXTY.
Legendary t20 format batter Chris Gayle in a video uploaded on Twitter explained the rules of The 6IXTY, which will be played between the CPL franchises - 6 men's teams and 3 women's teams.
Trending

Here are the new dynamic rules which have never been seen before in cricket before.
1. There will be only 6 wickets per team, which means a total of 7 batters per side will get to take the crease. Each innings will be of 60 deliveries/10 overs. In traditional cricket, a team has 10 wickets where 11 batters can get the chance to bat in an innings.
2. If teams fail to complete 9 overs inside the first 45 minutes, a fielder will be removed for the final six deliveries. We've already seen run penalty in The Hundred and this is just another variation to complete the matches on time, keeping it swift & immersive.
3. In cricket, bowling ends are usually interchanged after each over. However, in the 6IXTY, 5 overs will be consecutively bowled from one end, and then 5 consecutive overs from the other end.
4. If a team manages to smash two or more sixes inside the mandator powerplay - the first two overs, they can unlock a third powerplay over. Inside the powerplay, there are fielding restrictions which help the batter score freely and provide a solid start for the team. The openers will have an added responsibility to go big inside the first twelve deliveries to unlock a 'crucial' third over.
5. Fans can vote for a 'mystery free hit' via an app or website which can help their team get some extra runs in the shortest format of the game.
West Indies and CPL have announced a new cricket tournament called THE 6IXTY for both men's and women's teams. It will be played in Saint Kitts in August this year.

Here is Chris Gayle telling us about the tournament rules. pic.twitter.com/cYhr3j2WLh

— Mazher Arshad (@MazherArshad) June 22, 2022
Also Read: Scorecard
THE 6IXTY will start from August 24th-28th where the matches will be played back-to-back in St. Kitts.
CPL & West Indies Cricket's brand new T10 League!
.
.#Cricket #WestIndies #CPL #T10 pic.twitter.com/BLdOJo9Zvi

— CRICKETNMORE (@cricketnmore) June 22, 2022