Ten best ODI players never to have won a World Cup
May 25 (CRICEKTNMORE) - Winning a World Cup is never easy, just ask Sachin Tendulkar – it took the great man until his sixth and final attempt to get his hands on that coveted piece of silverware. Let's have a look at Ten ODI players who were never able to have won a World Cup.
Graham Gooch (England)
Also Read: Henry believes experience could help New Zealand go one step further

Graham Gooch couldn't have done much more to win a World Cup. After all, he played in three finals – captaining them in 1992 – and yet was on the losing side each time.
His century in the 1987 semi-final to defeat India in Mumbai was one of England's greatest World Cup knocks.
And when you throw in his longevity – his first ODI came in 1976 and his last in 1995 – the great man appears to have a pretty cast-iron case for inclusion here.
Not to mention the fact that his tally of 22,211 List A Runs is the most of any batsmen, ever.
Ian Botham (England)
Botham played in two World Cup finals with England and his all-round talents were brought to bear on the biggest stage of all. With the ball he was a consistent threat throughout his ODI career – but he hit his peak at the 1992 tournament.
He picked up 16 wickets in 10 games and was instrumental in their run to the final. Throw in his ability to pinch hit at the top of the order as well as in his more traditional lower middle order and you have an understanding of just what Botham offered a team.
Probably a victim of being born in the wrong era when it comes to limited overs cricket –in today's game Botham would have been re-writing batting records to go with his bowling ones.
Waqar Younis (Pakistan)
It feels so cruel to bring it up all over again. But Waqar Younis – one of the greatest fastest bowlers of his or any era – was injured and did not appear for Pakistan in their historic 1992 World Cup success.
Wasim Akram starred with the ball that tournament – finishing as top wicket-taker – but the player with whom he formed such a feared pair was not there.
A pioneer of reverse swing with the older ball – Younis was near impossible to hit in the death overs while his work with the new ball earned him his nickname 'The Burewala Express'.
Younis's ODI brilliance really is without question – no one has more five-wicket hauls in history in this format than the great man – who was at least part of the team that made the final in 1999 only to come unstuck against the Australians.
Sourav Ganguly (India)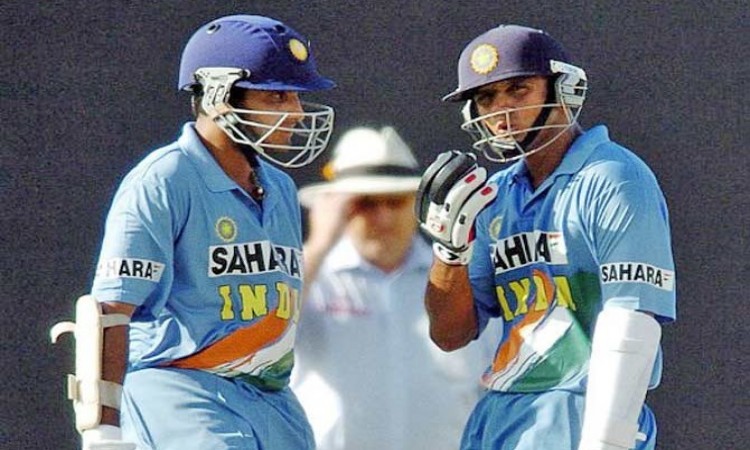 Sourav Ganguly played in three World Cups between 1999-2007 and led India to the final in 2003.
And while his individual brilliance is without doubt – he hit three centuries in the 2003 tournament alone – his real influence was on creating the dominant India side we see in front of us today.
As an aggressive, and often outspoken captain, Ganguly turned his country into the fighting unit that they are today. Under his guidance they turned from an easy touch away from home to world class the world over.
It was just a shame that the skipper who nurtured so many young stars was not there when it all finally came to fruiti on in 2011. But his record at World Cups is beyond reproach – the Bengal Tiger hit 1006 runs across 22 matches at an average of 55.88.
Flashback: 10 Greatest ICC Cricket World Cup Matches