'Edible Words': When Indian Team Manager Made A Journalist Eat His Own Words, Literally

1983 is one of the most important years in Indian cricket. It was the year when many stereotypes were broken and a few Indian cricketers shut some highly respected noises off the field.
Led by Kapil Dev, India won the 1983 World Cup at Lord's by defeating the most feared and favorite of the tournament - West Indies in the final. However, it wasn't the 14 members that won the World Cup. India's manager PR Man Singh was the backbone of the team.
Trending

Ahead of the tournament, no one counted India as a competitor and some didn't even want India to be part of the Cup. One such person was Wisden's editor, David Frith. After India won the World Cup, PR Man Singh wrote back and said David Frith to eat the 'lousy paragraph he wrote'.
However, PR Man was considerate and allowed Mr. Frith to lace it down with chocolate and with ale or stout. PR Man wanted to see the photo of Frith eating his own words and Wisden published it.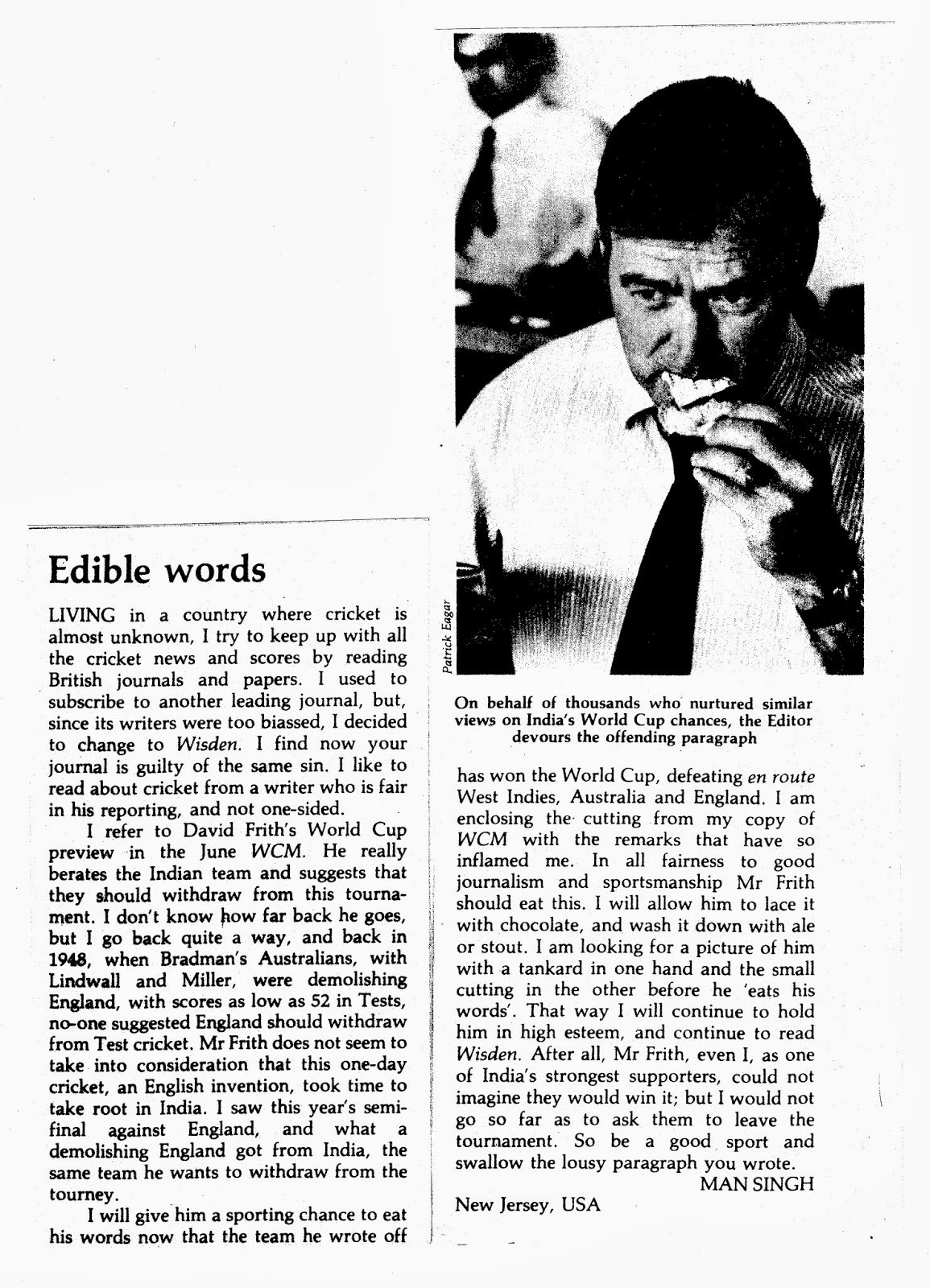 Also Read: Ashes 2021-22 - England vs Australia Schedule and Squads
In December, Bollywood is releasing a biopic on the 1983 World Cup starring Ranveer Singh as Kapil Dev and Pankaj Tripathi as PR Man Singh - '83'. The film will be released on 24th December.
Win Big, Make Your Cricket Prediction Now