'Express Yourself': Rahane's Message For Yashasvi Ahead Of Potential Test Debut
IND vs WI: India vice-captain Ajinkya Rahane has urged incumbent No.3 Yashasvi Jaiswal to play with freedom should he make his debut in the first Test against the West Indies.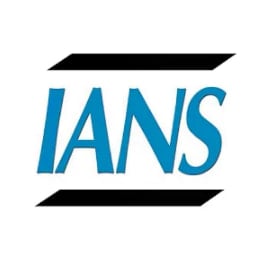 IND vs WI: India vice-captain Ajinkya Rahane has urged incumbent No.3 Yashasvi Jaiswal to play with freedom should he make his debut in the first Test against the West Indies.
Beginning their World Test Championship 2025 cycle in the Caribbean, India are tipped to name Jaiswal in the XI, off the back of a prolific stretch in domestic cricket in all three formats.
Trending

Averaging over 80 in his first 26 First Class innings, Jaiswal made 265 in the second innings of the Duleep Trophy Final last year, also enjoying a strong year of white-ball cricket, hitting 625 runs in the 2023 IPL, at an average of 48 and a strike rate of 163.61.
Also the most prolific run-scorer and Player of the Tournament at the 2020 U19 Cricket World Cup, Jaiswal was given his first taste of senior international cricket a stand-by squad member for India's World Test Championship 2023 Final tilt against Australia.
Watching on as vice-captain to Rohit Sharma on India's tour of the Caribbean, Rahane wants the 21-year-old to play the same way that helped him earn his spot.
"Firstly I'm really happy for him, he's a really exciting talent. He did really well in domestic cricket for Mumbai, did well in the IPL as well. Most importantly, the way he's batting in red-ball (cricket). He did well in the Duleep Trophy last year too, was quoted as saying by ICC.
"My message to him will be just to express his batting the way he's been batting, not to think too much about international cricket and all.
"It's all about, I think, going out in the middle and playing your game, playing with freedom. That is very important. I'm really happy for him."
Jaiswal's chance comes after Cheteshwar Pujara's omission from the Test squad, all but confirming India's plan to blood the youth on the road to reaching the World Test Championship 2025 final.
While Rahane is unsure of where Jaiswal will fit, or who specifically bat in Pujara's usual spot of No.3, there are possibilities for several players to make their presence felt.
"Definitely there's an opportunity for who will be playing in place of Pujara. It's a great opportunity for that individual to do well.
"I'm not sure who is going to play at number three, but whoever will play, I'm sure that guy will do well.
On the bowling side there too is an opening for a different face to make a difference, with quick Mohammed Shami requesting to be rested for the Caribbean series. The side may opt for multiple spin options, while Mukesh Kumar and Jaydev Unadkat could squeeze into the side to join Mohammed Siraj in a shuffled pace attack.
Rahane again is positive of a strong output from whoever is picked.
"Siraj is there as a senior bowler, Jaydev who's been really experienced, (the) other two guys (Shardul Thakur and Navdeep Saini) also pretty much experienced. They've been doing really well, so it's an opportunity for everyone to do well.
"Shami, obviously if he's a senior bowler, he did really well for us, but obviously you need to give a rest for someone. There's a long season ahead.
"So it's a great opportunity for guys who get an opportunity and I'm sure they'll do well."
Rahane meanwhile has made the most of a second chance of his own, retaining his spot after a strong showing in the World Test Championship Final after making 89 and 46 batting at No.5 against Australia at The Oval.
The 35-year-old is ready to deputise Rohit Sharma again having been relieved of his role and spot in the team throughout parts of 2021 and 2022.
"I'm used to this role. I was a vice-captain for almost four, five years, but I'm really happy to be back in the team. Really happy to be back as a vice-captain.
"We know every Test match is really important for us. What is important is to focus on our game plan, our strengths and just keep backing our team plan."
Advertisement