Seven Countries In The Caribbean Confirmed As Hosts For Men's T20 World Cup 2024
The International Cricket Council (ICC) announced on Friday that Antigua & Barbuda, Barbados, Dominica, Guyana, Saint Lucia, St. Vincent and the Grenadines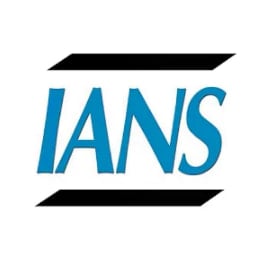 Also Read: LIVE Score
The International Cricket Council (ICC) announced on Friday that Antigua & Barbuda, Barbados, Dominica, Guyana, Saint Lucia, St. Vincent and the Grenadines, and Trinidad & Tobago will be the hosts for the matches to be played in the West Indies for the next year's Men's T20 World Cup.
Trending

The announcement comes two days after Grand Prairie Stadium in Dallas, Broward County in Lauderhill, Florida and Nassau County in New York were confirmed to be the venues in the United States of America (USA) leg of the tournament to be held from June 4-30 next year.
"We're delighted to announce the seven Caribbean venues that will host the biggest ICC Men's T20 World Cup ever staged, with 20 teams competing for the trophy. They're all popular venues with players and fans alike that will provide a wonderful backdrop to the event."
"This will be the third ICC senior men's event hosted by the West Indies, and the matches will again give cricket fans the unique experience of enjoying cricket in the Caribbean. I'd like to thank Cricket West Indies and the seven host governments for their continued commitment and support of our sport," said Geoff Allardice, ICC CEO, in a statement.
West Indies, the two-time winners of the event, will be hosting the ninth edition of the Men's T20 World Cup after first staging the competition in 2010, while this is the first time USA will be hosting an ICC tournament. The two countries were awarded joint hosting rights of the competition in 2021.
"This is an exciting moment as we announce the venues approved to host the largest ICC Men's T20 World Cup in history, with 20 teams playing in 55 matches in June next year. We are grateful to the host Governments of the Caribbean for their overwhelming responses and enthusiasm for hosting what will be the most significant sporting event held in our region for a generation."
"We are confident that together we will deliver a world-class tournament showcasing the best this region has to offer with our unique culture and carnival atmosphere that will ensure there is a real celebration of the sport next June," said Johnny Grave, Cricket West Indies CEO.
In the tournament, 20 teams will be divided into four groups of five each for the first round. Top two teams from each group will qualify for the Super eight stage. In Super eight, teams will be split into two groups of four each, with top two sides from two groups entering the semi-finals.
Hosts West Indies and USA, as well as Australia, defending champions England, India, Netherlands, New Zealand, Pakistan, South Africa, Sri Lanka, Afghanistan, and Bangladesh have already qualified for the competition.
Ireland, Scotland and Papua New Guinea sealed their spots for the tournament through regional qualifiers, with Americas (one spot), Asia (two spots) and Africa (two spots) qualifying competitions to be held in near future.
Advertisement