Nasser Hussain Feels That Coach McCullum Is Giving Conflicting Messages To Crawley On His Batting
Crawley is going through a rough-patch as the opener managed just nine and 13 against the Proteas at Lord's test, which England lost by an innings and 12 runs inside three days.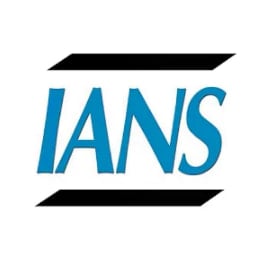 Former England skipper Nasser Hussain has said that while opener Zak Crawley might be a great player when he is batting well, those "wow occasions" are few and far between, adding that he should be given just one more chance to prove himself.
England Test coach Brendon McCullum has indicated he is likely to keep faith in out-of-form Crawley and play him in the second Test against South Africa at Manchester from August 25, saying one has to think about the "overall package".
Trending

Crawley has been going through a prolonged form slump at the top, with the 24-year-old opener managing just nine and 13 against the Proteas in the opening Test at Lord's, which England lost by an innings and 12 runs inside three days. The right-hand batter has yet to score a half-century for his country from 10 innings this summer.
Hussain felt Crawley was getting conflicting messages from coach McCullum on how to bat at the top.
"I actually felt Zak Crawley, both in the second innings against India at Edgbaston and at Lord's (in the Test vs South Africa), was trying to leave the ball more, was trying to play late and learn from how the opposition openers have been doing it. So to me it's a bit of mixed messaging from McCullum to say him and England need to go harder at Old Trafford in the second Test," said Hussain in his column for Daily Mail.
"If Crawley plays, England will have to be crystal clear in what they want from him because for the life of me I can't work out McCullum's comments about not wanting him to be consistent. Surely you seek consistency from your players -- that's what you strive for and that's what England get from the likes of (Joe) Root and Jimmy Anderson.
"As it is, this attitude gives Crawley a cop out. He might think 'maybe today's just not my day. My technique is not suited to being a consistent player'. Instead his aim should be to do all he can to come through difficult situations and conditions when it's not his day. Test match cricket is about making an impact when it is tough and a grind," opined Hussain.
Hussain said he would give Crawley the benefit of the doubt to play in the second Test at Old Trafford, given that batting first on a Lord's wicket in the first Test was as "difficult as it can get".
Also Read: Scorecard
"I can see why England are sticking with Crawley. He is a 'wow' player when he's batting well. But the trouble is those wow occasions are fewer and further between now and he's averaging 18.6 in his last 18 Tests.I would give him one more game now because Lord's after losing that toss was about as difficult as it can get against those four excellent South African seamers. It should be flatter at Old Trafford," said Hussain.