Men's ODI WC: Pakistan V New Zealand Warm-up Match To Be Played Behind Closed Doors
Rajiv Gandhi International Stadium: The Men's ODI World Cup warm-up match between Pakistan and New Zealand, to be held on September 29 in Hyderabad, will be played behind closed doors, said an update from the Board of Control for Cricket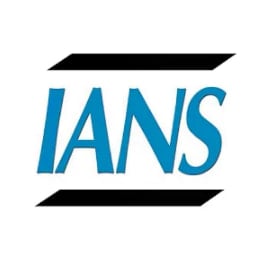 Rajiv Gandhi International Stadium: The Men's ODI World Cup warm-up match between Pakistan and New Zealand, to be held on September 29 in Hyderabad, will be played behind closed doors, said an update from the Board of Control for Cricket in India (BCCI).
The reason behind the warm-up game to be played behind closed doors has been cited 'as per the advice of the local security agencies' in Hyderabad. "The match in Hyderabad coincides with festivals on the day and large gatherings are expected around the city. The spectators who bought tickets for the game will receive a full refund," further said the update.
Trending

Hyderabad is one of three venues, alongside Thiruvananthapuram and Guwahati, to be hosting the warm-up matches of the 2023 Men's ODI World Cup from September 29 to October 3, before the tournament takes place from October 5 to November 19.
Pakistan, the 1992 champions, will play their second warm-up match againstAustralia on October 3 – before their World Cup tournament opener takes place against the Netherlands on October 6 at the Rajiv Gandhi International Stadium in Hyderabad.
Meanwhile, the International Cricket Council (ICC) has confirmed to IANS that the Pakistan squad for the Men's ODI World Cup have been issued their visas less than 48 hours before their departure to India. With the visas now received, the Pakistan team is now scheduled to fly to Hyderabad from Lahore via Dubai in the early hours of September 27.
The 2023 Men's ODI World Cup, the 13th edition of the competition, will open with defending champions England taking on New Zealand in what will be the re-match of the 2019 finale at the Narendra Modi Stadium in Ahmedabad on October 5.
Also Read: LIVE Score
Ten teams will play each other once in a round-robin format, with the top four making it to the semi-finals, to be played in Mumbai and Kolkata. The final will be played on November 19 at the Narendra Modi Stadium in Ahmedabad.
Advertisement