Ireland All-Rounder Arlene Kelly Sets Eyes On Women's T20 World Cup Qualification
Ireland's campaign in the tournament will begin when they face Bangladesh at the Sheikh Zayed Cricket Stadium in Abu Dhabi on Sunday.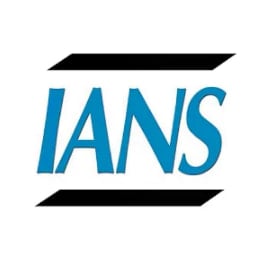 Ireland all-rounder Arlene Kelly is hoping her team's recent winning run can continue and propel them to qualify for the 2023 ICC Women's T20 World Cup in South Africa next year in February through the qualifying tournament in the UAE.
Ireland's campaign in the tournament will begin when they face Bangladesh at the Sheikh Zayed Cricket Stadium in Abu Dhabi on Sunday. Before that, they have a warm-up match against Papua New Guinea in Dubai on Tuesday, followed by another one on September 16.
Trending

"We've had some good wins of late and it's great to have a bit of momentum heading into these qualifiers. The vibe within the squad is really good. This is a great team to be a part of. I've been involved in a number of different teams and the culture here is something special, so hopefully, we can continue to improve on this. Plus, a bit of pressure is always good for that."
"Personally, it has been an unbelievable year and a bit of a whirlwind for me to be honest. I've loved every second of it and I think I'm very lucky to have the opportunities that I've got. Following these qualifiers, I'll need to take some time to sit down and reflect on what's actually happened. But I'm thoroughly enjoying the experience and long may it continue," said Arlene ahead of the warm-up match.
2022 has been a remarkable year for Arlene -- shortly after she arrived in Ireland, Kelly received a call-up to the squad to play against South Africa -- tasting victory in her first match. Over the subsequent months, she has become a regular feature of the senior international set-up and was rewarded with a full-time central contract.
"I love a bit of pressure cricket; I think it brings out the best in players. I mean, there's always going to be pressure when you're playing against the world's best. I've thoroughly enjoyed being able to compete against some of the world's best this summer, they have been some of the highest-pressure situations I've experienced."
"Obviously, you've got to focus on controlling the controllable in those situations, and as a team, we have spoken about that. We know we're going to be faced with obstacles and things aren't necessarily going to go our way at times, but I think addressing those scenarios early puts us in a better position to be able to adapt when that does happen," added Arlene on the qualifiers.
Arlene, 28, had to adapt to Irish conditions after arriving in the country early this year and is well aware that adapting quickly to new conditions in the UAE will be vital if Ireland are to qualify for the Women's T20 World Cup next year.
"Conditions-wise, I did find it challenging initially. I think the wickets are far lower in Ireland, so from a batting perspective, it was playing the ball a lot later, which I'd like to think I have adapted to now."
Also Read: Asia Cup 2022 Scorecard
"It'll be the same challenge looking ahead to these qualifiers -- It's about how quickly you can adapt. There's been a big focus on that from a team perspective too, and we're really looking forward to getting things underway."