ENG vs IND: India Can Win 4-0 Or 3-1 Against England Says Sunil Gavaskar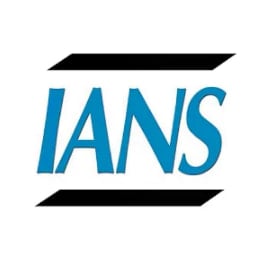 Fifty summers ago, when India under Ajit Wadekar's stewardship landed in England and won their first Test series against the Old Enemy as it were, young guns Sunil Gavaskar, Gundappa Vishwanath, Eknath Solkar, Ashok Mankad and Abid Ali were at the vanguard of Vijay Merchant's change agent experiment.
England under Ray Illingworth had a finely-balanced team, which had vanquished Australia 2-0 to win the Ashes Down Under. India were certainly not expected to win against an all-conquering English side with a fast bowling attack led by John Snow, who had blitzed OZ with 31 wickets. Geoff Boycott and John Edrich scored heavily for England.
Trending

Yet, India, after drawing the first two Tests, went on to win using Bhagwat Chandrasekhar's fast googlies at the Oval. Skipper Wadekar himself along with Gavaskar scored most of the runs in that series. To relive some of those memories, Sandeep Bamzai spoke to India's greatest Test batsman SMG or Sunny Gavaskar, who now wears a commentator's hat.
Excerpts from the interview:
Q: Memories of the 1971 tour with a majority of the players being young like yourself, and your first exposure to an English summer and the characters on that tour like 'Kaka' (Ashok Mankad) etc...
A: My first tour to England was 50 years back and we were just coming after beating the West Indies, so we were a pretty confident bunch. It was a great blend of youth and experience and it was a fun tour. Because there were plenty of matches against the County teams, we got to see pretty much the whole of England and some tourist places like the St Paul's Cathedral, the London Zoo, the Universities of Oxford and Cambridge and much else. Being on a tight budget of one pound a day, we couldn't enjoy the fine dining experience but had to be content with the fast-food outlets.
Q: You have often said that your best Test innings remains the fifty in adverse conditions against English seamers. Describe the conditions and the face-off with John Snow as well on that tour...
A: Yes, that half-century is my best effort in Test cricket. We played on a green wicket for the first time. We couldn't distinguish the pitch from the rest of the outfield from our changing room on the upper floor. The overcast conditions meant that the grass didn't dry out and in the slight drizzle, the umpires didn't take players off the field. The light rain was freshening up the pitch and the ball was swinging and bouncing too. That's why it's my best innings in Test cricket.
Win Big, Make Your Cricket Prediction Now