Cricket History - England Tour Of India 1972-73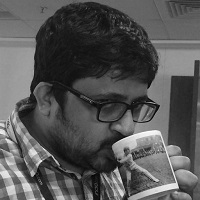 Indian Cricket History By Abhishek Mukherjee - England Tour Of India 1972-73
The Indian juggernaut rolled on under Ajit Wadekar. The win at home against England in 1972/73 was Wadekar's third series win in three attempts as captain. For the first time in history, India emerged as a contender for being the best side in the world.

The Indian spinners reigned supreme. Their bowlers took 76 wickets in all, of which 73 went to spinners. Bhagwat Chandrasekhar claimed 35 of these wickets and Bishan Bedi another 25. The other hero of the series was Farokh Engineer, who top-scored from either side with 415 runs apart from keeping wickets brilliantly.

England were led by Tony Lewis, who had never played Test cricket before. They started well, winning the first Test match, at Delhi, by six wickets – despite Chandra's career-best haul of 8/79. They then needed only 191 at Calcutta, but Bedi (5/63) reduced them to 17/4. Mike Denness and Tony Greig then took them to 114/4 before they collapsed against Chandra (4/42), and India levelled the series.

India needed only 86 to win in the third Test match, at Madras. They were 11/1 when Wadekar edged Chris Old to first slip. Greig claimed a low catch, but Wadekar, not sure about the dismissal, stayed put. Greig ran towards umpire Ahmed Mamsa, verbally abusing him, while Alan Knott threw his wicketkeeping gloves. Mamsa had a long discussion with leg-umpire MV Nagendra before ruling Wadekar out. England manager Donald Carr later apologised to the BCCI.

India were in trouble at 51/4, but Salim Durani saw them through, finishing the match with a six. This was the comeback Test match for Tiger Pataudi. Now no longer a Nawab, he played under the name of Mansur Ali Khan.

Something hilarious happened in the fourth Test match, at Kanpur. When umpire Madhav Gothoskar did not rule Sunil Gavaskar LBW off Greig, Gavaskar told Greig that Gothoskar was his uncle. Tony Lewis took it seriously and asked Gothoskar, who had to convince him that it had been a joke.

When Gundappa Vishwanath got a hundred in the fifth Test, at Bombay, six-foot-five Greig cradled him like a baby and sang a lullaby. Greig then scored a hundred, and five-foot-five Gavaskar and five-foot-four Viswanath tried to do the same. They failed to lift Greig.
Trending

Cricket History - India's First Test Win In England In 1971
Win Big, Make Your Cricket Prediction Now