Brisbane Test On; Haven't Heard Anything 'Formal' From BCCI, Clarifies CA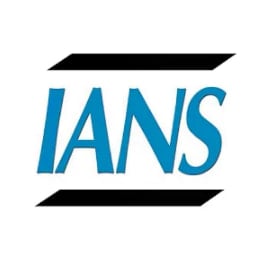 Cricket Australia on Monday clarified that they haven't heard anything "formal" from the Board of Control for Cricket in India (BCCI) about Team India's unwillingness about playing the fourth Test of the ongoing series in Brisbane.
Reports have emerged about Team India's reluctance to play the final Test, currently scheduled for January 15-19 at the Gabba, due to harsher bio-security protocols.
Trending

"We've had nothing formal from the BCCI to suggest anything other than they are supportive. We speak to our counterparts in the BCCI daily and we have clarified in the last 24 hours what the precise requirements are in Brisbane," CA's interim Chief Executive Officer Nick Hockley was quoted as saying by cricket.com.au.
As per a report in Cricbuzz, the Indian team has expressed their unwillingness to travel to Brisbane if they are confined to their hotel rooms when they are not playing or training.
"There has been some reporting that players will be confined to their rooms - that's not the case," said Hockley.
"Typically for a Test match, players arrive at the ground between 8 a.m. and 9 a.m. and they are there until 6 or 7 at night, and then it's back to the hotel to rest and recuperate and they will be able to mix within their groups. So everyone's fully across that, and supportive," he added.
Hockley further said that their position has been consistent throughout the summer that Test matches would be played as scheduled and for that Cricket Australia has been working constructively with Queensland Health.
"As we've said all summer, we've been consistent, we want to play the Tests as scheduled and we've been working really constructively with Queensland Health," said CA's interim CEO.
"I have to say they've been absolutely fantastic, we've put in place arrangements here in Sydney and in Brisbane that are appropriate with the environment. And we're all systems go for the third Test here in Sydney and the fourth Test at the Gabba in Brisbane," he added.
Meanwhile, Venues NSW Chief Executive Officer Kerrie Mather has also confirmed that the Sydney Cricket Ground, where the third Test will be played from January 7-11, will be ready to host the final Test should circumstances dictate a late change to the schedule.
"We would love to see the (fourth) Test played at the Gabba. It's a real fortress for Australia and we hope the people of Queensland will get the same opportunity that we've had here," Mather said.
"But like all things at the moment, we've ensured there is a contingency plan. So if there is a requirement for a second Test here (at the SCG), we'll be ready to host it," he added.
Members of the Queensland government have stated that not abiding by the rules is not an option for Team India.
"If the Indians don't want to play by the rules, don't come," Queensland's Health Shadow Minister Ros Bates said on Sunday, as per Fox Sports.
Tim Mander, Queensland's Shadow Sports Minister, also said there's no room for ignoring the protocols and that every individual would have to go through the same drill.
"If the Indian cricket team wants to spit the dummy and disregard quarantine guidelines in Brisbane for the fourth Test, then they shouldn't come. The same rules must apply for everyone. Simple," Mander said.
Both Indian and Australia teams flew from Melbourne to Sydney on Monday after they returned negative Covid-19 tests.
The series is currently tied at 1-1 with Australia winning the first Test in Adelaide while India registering a win in the second in Melbourne.
Win Big, Make Your Cricket Prediction Now