AUS vs IND: Tim Paine Blames Rain For Lyon's Failure In Sydney Test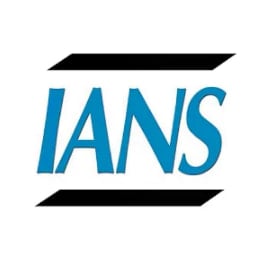 Australia skipper Tim Paine has blamed rain on the first two days as well as his own below-par wicket-keeping for ace off-spinner Nathan Lyon not being able to take a bagful of wickets as expected on the fifth day and take Australia to victory in the drawn third Test against India at the Sydney Cricket Ground (SCG).
Lyon could pick only two wickets -- Ajinkya Rahane and Rishabh Pant -- as he struggled to run through the Indian batting that held out for 131 overs to escape with a fighting draw on a SCG wicket that saw no help for the bowlers.
Trending

Paine on Tuesday said that rain on the first two days ensured that the wicket held up and there were no cracks on the fifth day.
"I thought Nathan bowled very well. He did everything he could to open the game for us. I let him down behind the stumps which certainly didn't help him. I thought his bowling was fantastic. The wicket on that side unfortunately didn't break up. There were massive foot-holes to the left but not to the right. I think it was probably due to rain on Day 1 and 2. It didn't break up as much as the normal SCG wicket would," said Paine in a virtual press conference.
"I thought Nathan's efforts to try and win us game were sensational," he added.
Paine also said that his wicket-keeping was below par. He blamed his own 'tensed, grumpy and agitated' mood for the below-par show.
The 36-year-old dropped Pant twice early off the bowling of Lyon. Towards the end, he dropped Hanuma Vihari as well.
"When I came off the field yesterday, all I was worried about was the dropped catches. Normally for a wicketkeeper, I looked up at the technical stuff, it was all okay. I looked at my mood, it was tensed and not being focused on my No. 1 job which is to catch the ball. I was distracted, agitated and a little bit grumpy at times," he said.
"For me, as I said the best version for Tim Paine playing cricket as wicket-keeping and captaining is one with a smile and enjoying the game. When I am like that, I am very, very good keeper. Yesterday...when your arms and hands are a bit stiff then they don't go in, that was a big learning for us," he added.
Paine also said that he has been getting better as a cricketer over the last six months and Monday's show was an aberration.
"I am getting better as a cricketer. Yesterday was a poor day. I can put my finger on what went wrong yesterday and when you can do that, you can improve and get better," said the Australian skipper.
The four-match series is currently tied at 1-1 and the decider will begin from Friday at The Gabba in Brisbane.