Andre Adams Want Williamson To Leave Captaincy Of One Format & Concentrate On His Batting
Kane Williamson is going through a rough patch for quite some time, with the Kiwi captain managing 45 and 17 runs in two ODI matches against Australia.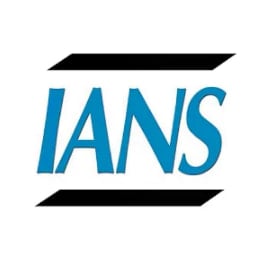 Former New Zealand all-rounder Andre Adams wants skipper Kane Williamson to hand over the reins of one format in order to concentrate on his batting.
Williamson, 32, has been enduring a rough patch for quite some time, with the Black Caps captain managing 45 and 17 respectively in the two ODI matches so far against Australia being played in Cairns. The third ODI is underway but Australia have taken an unassailable lead in the series.
Trending

Williamson, who guided the Black Caps to the inaugural World Test Championship (WTC) title defeating India last year, has since endured a harrowing period, while also struggling with an elbow injury.
Adams, who coaches New South Wales, said Williamson should think about dropping one format in an effort to regain his form.
"He hasn't scored the runs you would expect -- he's been through a difficult time for the last 12 to 18 months," Adams, 47, a former right-arm fast bowler who played one Test, 42 ODIs and four T20I for the country, was quoted as saying by Newstalk ZB's Jason Pine.
"Everything's changed over the last couple of years, with family and kids. It changes your perspective a little bit. It's good to see him back... (but) perspective changes as you get older. When you are young you can do all three formats no problem, travel the world.
"Maybe it is better to have a new captain and let Kane (Williamson) bat -- I don't think Kane has an ego in that aspect, he will just do what is best for the team," added Adams.
"The way (now retired New Zealand batter) Ross Taylor lost the captaincy wasn't great, but it worked out well for him as a batsman in the end. You just don't know what's happening behind the scenes -- we're all human beings, there are changes in life and perspective," he said.
Also Read: Asia Cup 2022 Scorecard
"It depends where you are in your life cycle as a cricketer -- Kane still has a long way to go if he wants," he added.