Indian Para Shooters Eye 100th Medal, Leave For Changwon World Cup
Changwon World Cup: With their sights set on the 100th medal, a 27-member Indian shooting para sport team led by Paralympic champions Avani Lekhara and Manish Narwal left for Changwon for.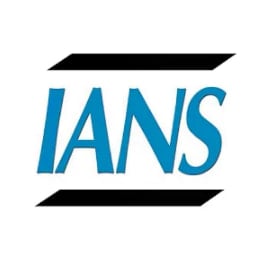 Changwon World Cup: With their sights set on the 100th medal, a 27-member Indian shooting para sport team led by Paralympic champions Avani Lekhara and Manish Narwal left for Changwon for the first World Cup of the season.
The team, which included 15 shooters, will also have the likes of seasoned stars Singhraj, Rahul Jakhar and Sriharsha Ramakrishna Devaraddi among the seniors besides promising Nihal Singh and junior Rudransh Khandelwal making a strong and balanced team.
The Changwon 2023 World Cup is the season opener for World Shooting Para Sport season and will offer Paris 2024 Paralympic quotas, something the Indian team will be aiming for after clinching three quotas so far besides the milestone -- 100th medal.
"The preparation has been good so far. We are very much thankful to the government and SAI for the facilities and support for our shooters who are continuing to bring glory for the nation. Altogether, we have accumulated 99 medals and three quota places; eyeing more and at least 6 medals in Changwon," India's head coach J.P. Nautiyal told the Paralympic Committee of India.
Nautiyal pointed out that the form of his players has been great, and they are heading to the first World Shooting Para Sport event on a positive note.
"Avani (Lekhara) and Rubina (Francis) are in good form; she (Lekhara) looks more confident. Manish (Narwal) has also been shooting well in training; Swaroop might be a black sheep -- he has been shooting world scores in his training and can bring home a quota," Nautiyal was quoted as saying in a media release.
The head coach further said that the shooters have been working on various aspects of their game that included physical fitness and strong mental condition at the recent training camp at Dr. Karni Singh Shooting ranges.
"The shooters' training included starting the day with a combination of dry and live fire up before they have gym session and firing session in the range. The shooters are focusing on their main events and their training schedules have been prepared accordingly. Their health and fitness have been given a lot of importance. We make sure that they don't get sick or catch colds and flu as it affects their breathing patterns, which is an important aspect in shooting," he highlighted.
Like other shooters, Lekhara too was looking forward to the Changwon 2023 World Cup and said: "Para shooting has come a long way in our country, and it's wonderful that we're approaching our 100th medal. Surly just another milestone along the way as we continue to propel towards greater heights!."
Meanwhile, Paralympic Committee of India (PCI) President Dr. Deepa Malik also visited the training camp of the shooters and wished them luck before they left for Changwon.
While the PCI President was happy to see the enthusiasm and energy in the camp, her visit was a morale booster for the shooters.
"There was also a lot of excitement among the shooters, and we are waiting to see who will score the 100th international medal from the shooting camp at the upcoming event," said Dr. Malik.
"Shooting has brought us no. 1 in the global position and has given the tricolour immense pride. Wishing all the best to all the para shooters, coaches, support staff for the upcoming event. Kudos to the efforts of the Indian Shooting team and all the assistance coming from the government. Things are looking up for Parasport in India and personally as a para-athlete, this gives me immense joy," she added.
Development in Indian Shooting Para Sport
The Indian shooting Para Sport's journey has been great with medals counting from 0 to 99 medals since 2017 and 27 world records till date. The number of participants has also grown immensely from just three shooters to 600+ shooters currently, at national level.
There have been further developments towards Shooting Para Sport in the country with the government coming out with a lot of support and assistance.
The Sports Authority of India has recently approved the inclusion of Para sports in NCOE (National Centre of Excellence) Scheme at Dr. Karni Singh shooting ranges, New Delhi. In the first Phase, 20 para shooters have been included (10 men and 10 women).
"This has been a significant development in Shooting Para Sport in India as for the first time, Para shooters have been included under NCOE scheme. They will have facilities, ranges, arms and ammunition, accommodation etc. Overall budget has also been increased for the shooters," said Nautiyal, adding that four shooters have already been part of the TOPS scheme.
Besides, SAI has also procured ammunition for para shooting national and preparatory coaching camps for training and participation purposes.
"It will help to handle the hassles of scarcity of ammunition when shooters are preparing for the major competition," he added.
First ever Indian Juries
The nation also got its first ever Shooting Para Sport international judges -- Subhash Rana and Vivek Saini who represented and officiated as jury in the World Shooting Para Sports competition held at ISCH 2023 at Germany from April 28 to May 8.
"It was a great learning experience under the guidance of WSPS technical delegate Mr. Ian Harwood and his team of international juries in all the ranges and equipment control. I am looking forward to such opportunities in future competitions at world level," said Rana thanking PCI for the opportunity.
Also Read: IPL 2023 Points Table
"After the successful officiating at ISCH 2023 for the WSPS, India will not only represent in the athlete category, but also represent in the judges and jury category in major international competition. We have learned a lot in ISCH 2023. Now, we will apply the rules in a more efficient way in our National Shooting Para Sport Championship," said Saini.
Advertisement