When Sachin's Long Wait For Glory Ended With 2011 ODI World Cup Triumph
The 2011 ODI World Cup was billed as the one last chance for the legendary Sachin Tendulkar to lay his hands on the elusive glory, and that too at home. Sachin saw India's historic 1983 World Cup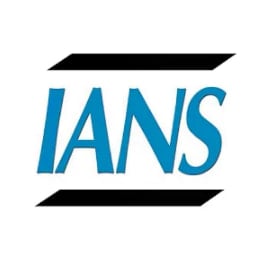 The 2011 ODI World Cup was billed as the one last chance for the legendary Sachin Tendulkar to lay his hands on the elusive glory, and that too at home.
Sachin saw India's historic 1983 World Cup triumph in England as a kid on TV, and was a ball-boy when India and Pakistan had jointly hosted the 1987 World Cup. As a player, he had been a part of the Indian team at ODI World Cups since 1992, but the glory had always evaded him.
Trending

The closest he came to laying his hands on the trophy was in 2003 in South Africa, where he was the leading run-getter with 673 runs from 11 matches, picking up the Player of the Tournament award, as India went down against Australia in the final.
But in 2011, when India, Sri Lanka and Bangladesh together hosted the World Cup, there was a strong buzz that India must win the trophy for Sachin to achieve glory in what would be his last crack at the global tournament.
As the senior-most member of an experienced batting order, Sachin scored centuries against England and South Africa. He would step up to score 53 in the quarterfinal against Australia, before making a crucial 85 in the all-important semifinal against Pakistan in Mohali, which earned him Player of the Match award.
Despite Sachin falling for 18 in the title clash against Sri Lanka at the Wankhede Stadium in his hometown Mumbai, he was not denied glory as India won the tournament in front of the home crowd, courtesy two brilliant knocks under pressure by Gautam Gambhir and skipper Mahendra Singh Dhoni.
As Yuvraj Singh took the Player of the Tournament award, Sachin finished as the tournament's second-highest run-getter behind Sri Lanka's Tillakaratne Dilshan (500) with 482 runs at an average of 53.55.
Virat Kohli, then a rookie in the team, had summed up the moment of Sachin being carried on the shoulders of his teammates around the ground after the trophy was sealed in India's favour.
"Sachin has carried the burden of the nation for 21 years. It was time we carried him," he had said.
Later, Yuvraj would say that the special person for whom he wanted to win the World Cup was none other than Sachin.
Reflecting on the World Cup triumph in a special 30-minute radio show, Sachin had said, "As a young boy, I started dreaming of winning the World Cup and to have now won it, I am still speechless. It is by far the best moment of my career... I've been dreaming of this moment for 21-odd years and its worth every minute. It has been really special.
"This was my sixth World Cup and you can well imagine having played one of them where we lost in the semis and one where we lost in the final, it was really heartbreaking. But one should never give up, continue to work hard and not lose hope. My biggest dream was this and I continued to chase it and it came true."
They say, the greatness and legacy of cricketers may not necessarily be defined by the number of runs scored, wickets taken or match-winning knocks played. But what defines them is the ability to keep trying till they succeed in achieving their goal.
Also Read: IPL 2023 Points Table
Sachin had to wait till 2011 to lay his hands on the coveted silverware after missing out on five previous occasions, which tells that he was indeed destined for glory.