It Was Axar Patel's Masterclass That Defeated England Not The Pitch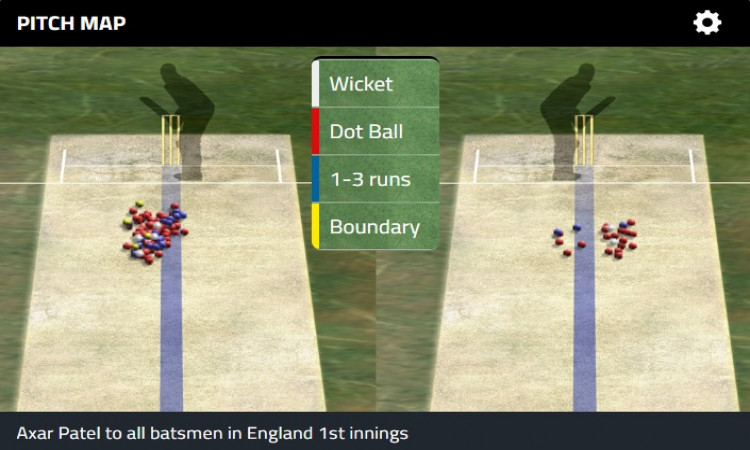 Screen Grab - BCCI TV
This is the pitch map of Axar Patel in the first innings. He was consistent in bowling in the same area which was attacking the stumps. The batsmen had no choice but to play him. The area in which he was bowling, created doubt in batsmen's mind as to whether come forward or go back.
He was bowling quick as well. Patel got help from the Pink lacquer which helped in skidding the ball. The oddball turned but Axar got nine of his 11 wickets on the ball that went straight and on each of that dismissal he either bowled the batsmen or got an LBW.
Trending

"My aim was to bowl wicket to wicket and use the help on offer. In Chennai, the ball wasn't skidding. But here it was skidding which resulted in more lbw decisions," Axar had said at the press conference after the first day's play.
"The pink ball had more glare, so it was skidding more after pitching. I got more skid on this wicket than Chennai. As such, I was focussing more on under-cutting the ball. I tried to bowl a lot faster so that I can take more advantage with the new ball."
---
Win Big, Make Your Cricket Prediction Now