INDvENG Flashback: Parsees Challenge To British Cricketers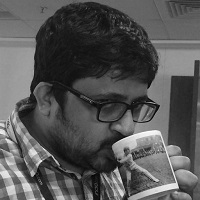 The first Indians to play cricket were the Parsees. The Parsee boys often played cricket on Bombay grounds, using umbrellas for bats. They formed the Oriental Cricket Club in 1848 and the Young Zoroastrian Club in 1850. Then they started challenging the British cricketers of Bombay Gymkhana.

When the Parsees won a match in 1876, the spectators celebrated. The British soldiers at the grounds hit the spectators with belts.

The Parsees improved so much that they decided to tour England all on their own. They invited Robert Henderson of Surrey as coach. They toured England in 1886. The players paid the expenses.

The 1886 squad was led by Dr Dhunjeeshaw 'DH' Patel. It was a weak side that won only once (against Normanhurst), drew 8, and lost 19. The highlight performance came from underarm bowler Shapurjee Bhedwar, who took a hat-trick against Ashton-under-Lyne.

They toured England again in 1888. The newly-opened Parsee Gymkhana paid the expensses. The star of this tour was fast bowler Dr Mehallasha 'ME' Pavri. He is often called the first great Indian cricketer.

Pavri took 170 wickets on the tour at an average of 12. The team won 8 matches, lost 11, and drew 12.

In 1895, Pavri played for Middlesex against Sussex at Hove. He became the second Indian (after Ranjitsinhji) to play in the County Championship.
Trending

Win Big, Make Your Cricket Prediction Now