Cricket History - India Tour Of England 1959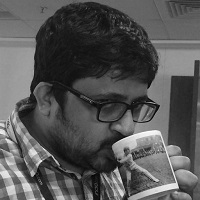 Indian Cricket History By Abhishek Mukherjee - India Tour Of England 1959
In 140 years of hosting Test cricket, only once has England beaten a side 5-0. That happened in 1959, during one of India's worst tours ever. A year ago, Wisden had called the New Zealanders of 1958 the worst side to tour England. Now they rated the 1959 Indians even worse.

It was not merely the defeats but also the margin of defeats that stood out. India lost three of the five Tests by an innings, and the other two by 8 wickets and 171 runs. They won just 6 matches and lost 11 on the tour, and became the first touring side in 31 years to lose against the Minor Counties.

With 24 wickets at 16.70, Fred Trueman was the wrecker-in-chief in the Test series yet again. His new-ball partner Brian Statham played only three Tests, but took 17 wickets at 13.11.

India's problems had started since their home series against West Indies the previous winter. Utter chaos had reigned, and India ended up using four captains – Polly Umrigar, Ghulam Ahmed, Vinoo Mankad, and Hemu Adhikari – for the five Tests.

And here, in England, they were led by another man, Datta Gaekwad. Pankaj Roy led India in the second Test in the injured Gaekwad's absence, which meant that India were led by six men in seven Tests!

When Vijay Manjrekar was injured, the desperate Indians asked Abbas Ali Baig, then studying at Oxford University, to join them for the fourth Test, at Old Trafford. India needed 547 to win the match, but despite centuries by Polly Umrigar and debutant Abbas Ali Baig, India lost the test match by 171 runs.

However, the sole Indian performer of note was Surendra Nath, the Services medium-pace bowler who took 5/115 at Old Trafford and 5/75 at The Oval. Unfortunately, there was little support from the other end, and he was restricted to bowl to a negative line with a packed leg-side field. He ended up bowling 203.4 overs – more than even India's lead spinner, Subhash Gupte.
Trending

Series Result
First Test, Trent Bridge: England won by an innings and 59 runs
Second Test, Lords - England won by 8 wickets
Third Test, Headingley - England won by an innings and 173 runs
Fourth Test, Old Trafford - England won by 171 runs
Fifth Test, Kennington Oval - England won by an innings and 27 runs
Cricket History - India Tour Of England 1952
Win Big, Make Your Cricket Prediction Now