How MS Dhoni Once Almost Became Mumbai Indians' Captain In Indian Premier League
One rule, which didn't let Mumbai Indians buy MS Dhoni in the IPL Auction and laid the foundation of the most fierce IPL rivalry.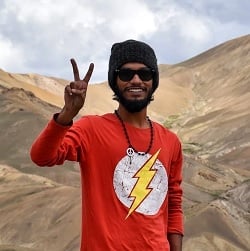 Mahendra Singh Dhoni, one of the most successful Indian captains ever, is also the most successful captain in IPL history. Dhoni has captained his side 8 times to the finals with 3 IPL trophies to his name with a win rate of 59.94%. While on the other side, the most successful IPL franchise ever - Mumbai Indians. MI have 5 IPL trophies, and 6 IPL final appearances with a win rate of 58.93 %. Just imagine - what could have happened if Dhoni led Mumbai Indians in the IPL?
This may come as a shock to some, but this actually nearly happened! Flashback to the 1st IPL auction ever - in 2008. After India had won the inaugural T20 World Cup in 2007, the T20 format seemed lucrative as it was popular amongst fans. To bank on this popularity, the Indian Premier League was started by BCCI in India.
Trending

However, as this was the first season of IPL, a lot of guidelines and rules were placed as precautionary measures. One of the rules was that the most famous Indian players had to be 'Icon players' and represent their home franchise. The teams had an option of picking these players directly even before the auction. Due to this rule, Virender Shewag played for Delhi, Sourav Ganguly played for Kolkata, Yuvraj Singh played for Punjab, Rahul Dravid played for Bangalore and Sachin had to play for Mumbai.
Famous players playing for their home teams would easily help the league gain local popularity and some of the franchises banked on it. However, there was a slight problem with this. The services of an icon player came with a fixed price tag - of 1.65 million. Given by the previous history, even without this mandatory price tag, Mumbai Indians would have gone all out to acquire Sachin Tendulkar.
In a video by Cricket Raaz on Youtube, we are reminded of this information. Apart from this 'icon player' price tag, there was another limitation. Each team was allowed a fixed purse amount of 5 million to spend on acquiring the players and building their team. With Sachin's price of 1.65 million, Mumbai Indians' purse was already depleted by almost 33% of the entire budget - for just buying one player. The rest of the team now had to be bought with only 3.35 million.
Coming back to MS Dhoni, the wicket-keeper batter hails from Ranchi, Jharkhand, didn't have a home team in the IPL and hence wasn't given the status of an icon player. MS Dhoni was red hot in the market as he had just led team India to the T20 World Cup in 2007, and each and every time placed their bid for him in the IPL auction.
Mumbai Indians were clear in their words that MS Dhoni is the one player they wanted the most in their team after Sachin Tendulkar. MI were ready to go all out to buy MS Dhoni, as much as their purse limit allowed, if only Chennai Super Kings would have allowed this!
Chennai Super Kings, the team of the state of Tamil Nadu, didn't have any outright icon players. Wicket-keeper batter Dinesh Karthik was hoping to become the icon player for CSK, but was rejected for not having 'enough star attraction'. On the day of the auction, Mumbai Indians had a purse of 3.35 million dollars, with which they had to go head-to-head for MS Dhoni against Chennai, who had an untouched purse of 5 million.
As one may speculate, MI failed to match CSK's bid for MS Dhoni. Captain Cool was bought by Chennai for 1.5 million, the most expensive player in the first IPL auction ever. If we look back, this was the moment that set the foundation of the most fierce rivalry in the IPL - Mumbai Indians vs Chennai Super Kings. Funnily enough, IPL had to change their rule the very next year due to repetitive complaints of lack of funds by the IPL franchises, and the purse limit was increased by 2 million.
Also Read: Scorecard
No one can imagine what could have been had MS Dhoni captained Mumbai Indians, and couldn't do so because of a single rule which was just changed a year later. Nevertheless, the contests between MS Dhoni's Chennai and Mumbai Indians is always the most watched match in the IPL, and this happened only because Ambani-owned Mumbai Indians didn't have 'enough budget' to acquire the Captain Cool.
Win Big, Make Your Cricket Prediction Now