Cricket History - England Tour Of India 1981-82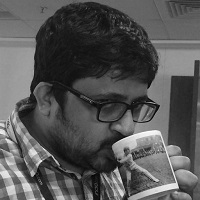 England toured India again in 1981/82, a tour that was in doubt after Geoff Boycott and Geoff Cook had toured South Africa in the recent past. It went ahead only after both men declared that they were staunch haters of the apartheid regime.
The series that produced excruciatingly slow cricket. India won the first Test match, at Bombay, largely due to a terrific all-round show by Kapil Dev (38, 1/29, 46, 5/70). Following their defeat, the English camp and media expressed disappointment at the umpiring of K Ramaswami and Swaroop Kishen.
Trending

Once the lead was taken, Indian captain Sunil Gavaskar decided to go on the defensive for the rest of the 6-match series. The remaining five Tests were all drawn, with terrible over rates and scoring rates.
Of these, the Eden Gardens Test match was the only one to go into the fourth innings. It also attracted an estimate of 394,000 people at the stadium over five days, at that point an unofficial world record. On one of the afternoons, Boycott complained of a stomach bug and did not field. It was later discovered that he spent the entire afternoon playing golf. He was dropped with immediate effect.
Later that year, Boycott toured South Africa again. He never played another Test match.
The other highlight happened during the fifth Test, at Madras, when Gundappa Viswanath and Yashpal Sharma batted throughout Day 2 without getting dismissed.
India also won the ODI series, by a 2-1 margin. These matches, at Ahmedabad, Jalandhar, and Cuttack, were the first ever ODIs on Indian soil.
Test Series
1st Test, Bombay - India won by 138 runs
2nd Test, Bangalore - Match Drawn
3rd Test, Delhi - Match Drawn
4th Test, Calcutta - Match Drawn
5th Test, Madras - Match Drawn
6th Test, Kanpur - Match Drawn
ODI Series
1st ODI, Ahmedabad - England won by 5 wickets
2nd ODI, Jalandhar - India won by 6 wickets
3rd ODI, Cuttack - India won by 5 wickets
Win Big, Make Your Cricket Prediction Now