Consistent & Simple - Exploring Keshav Maharaj

First and second dorsal interossei along with their palmar cousins - this might sound complicated but Keshav Maharaj is not. Left-arm spinners are pleasing to the eye because of how easily they do their job, and consistently.
Maharaj is the first spinner to take a hat-trick against West Indies, and in West Indies. The only 2nd South African to take a test hattrick, Keshav Maharaj, has silently risen to the top of the ranks amongst spinners.
Trending

Keshav Maharaj's 9th Over In The 2nd Innings Against Windies

0,0,W,W,W,0#WIvSA #Southafricacricket #ProteaFire #KeshavMaharaj pic.twitter.com/14ZGipAg7u

— CRICKETNMORE (@cricketnmore) June 21, 2021
Since his debut in November 2016, only three spinners have taken more wickets than him - R Ashwin, Nathan Lyon, and Ravindra Jadeja. Maharaj's 129 wickets have come in 36 test matches which might not be the fastest but that isn't the reason why he is in the South African team.
Keshav contains runs. He bowls when South Africa wants to hold runs and put pressure on the opposition. Yet, he has taken 18% of the wickets South Africa has taken since 2016. He averages two wickets per innings.
Maharaj is an uncomplicated bowler. He has two variations - orthodox spin and arm ball. His bowl drifts and turns, not much but the perfect amount.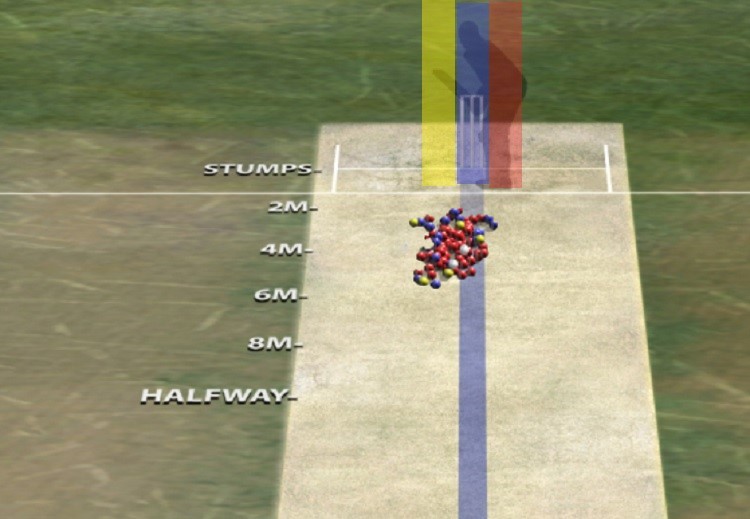 In the figure, one can see how consistently he hits his line and lengths. He continues to make the batter play, bowling in the area around the stumps. He doesn't bowl short - he can't afford to since he consistently bowls under the 90 kmph speed mark.
His speed makes the batter play, but then it either goes straight or turns - just the perfect amount. 43 of Maharaj's scalps are either LBW or bowled. His impact comes when the ball is slightly old - 21-30 overs. This is the time when he gets the ball to drift.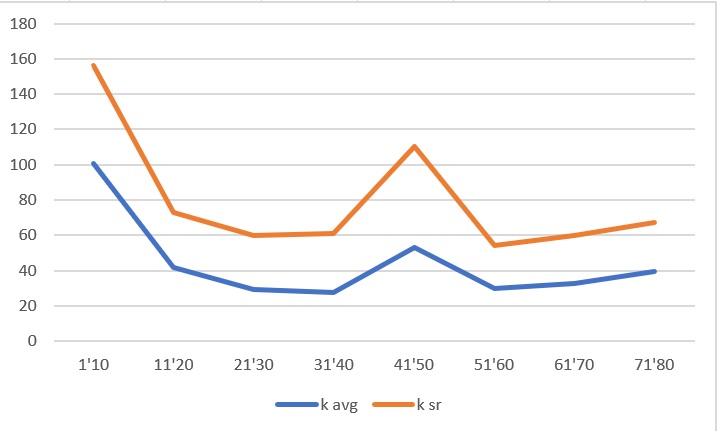 Keshav Maharaj is only behind Ravindra Jadeja as the highest wicket-taker by a left-arm spinner in the last five years. Maharaj has made an impact by keeping himself simple but the world likes complicated things.

Win Big, Make Your Cricket Prediction Now