Ravindra Jadeja Promoted To Top Category In India Cricket Contracts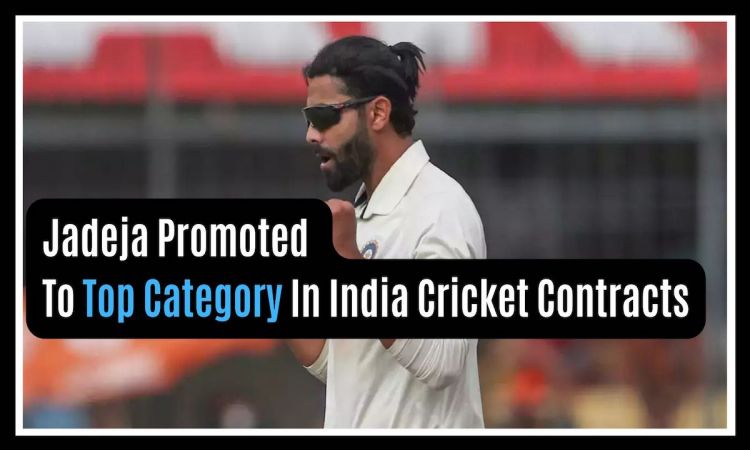 All-rounder Ravindra Jadeja has been promoted to the highest grade of annual contracts by India's cricket board after his stellar showing following a comeback from injury.
Jadeja, a left-arm spinner and an attacking batsman, is now alongside captain Rohit Sharma, Virat Kohli and Jasprit Bumrah in the A plus category, meaning an annual salary of $850,000.
The Board of Control for Cricket in India announced the list of players for the four grades including A, B and C late Sunday for the period from October 2022 to September 2023.
The 34-year-old Jadeja, who has moved up from grade A, took 22 wickets and scored 135 runs in a recent four-Test series against Australia and kept up his batting form in the three ODIs.
Senior batsman KL Rahul has been dropped from A ($607,000) to B ($364,000) after his poor showing with the bat in the Test matches where he made 38 in two matches before being dropped.
Jadeja's spin twin Axar Patel has been pushed to grade A alongside Hardik Pandya.
Advertisement