NZ vs IND 3rd T20I: Toss Delayed Due To Wet Outfield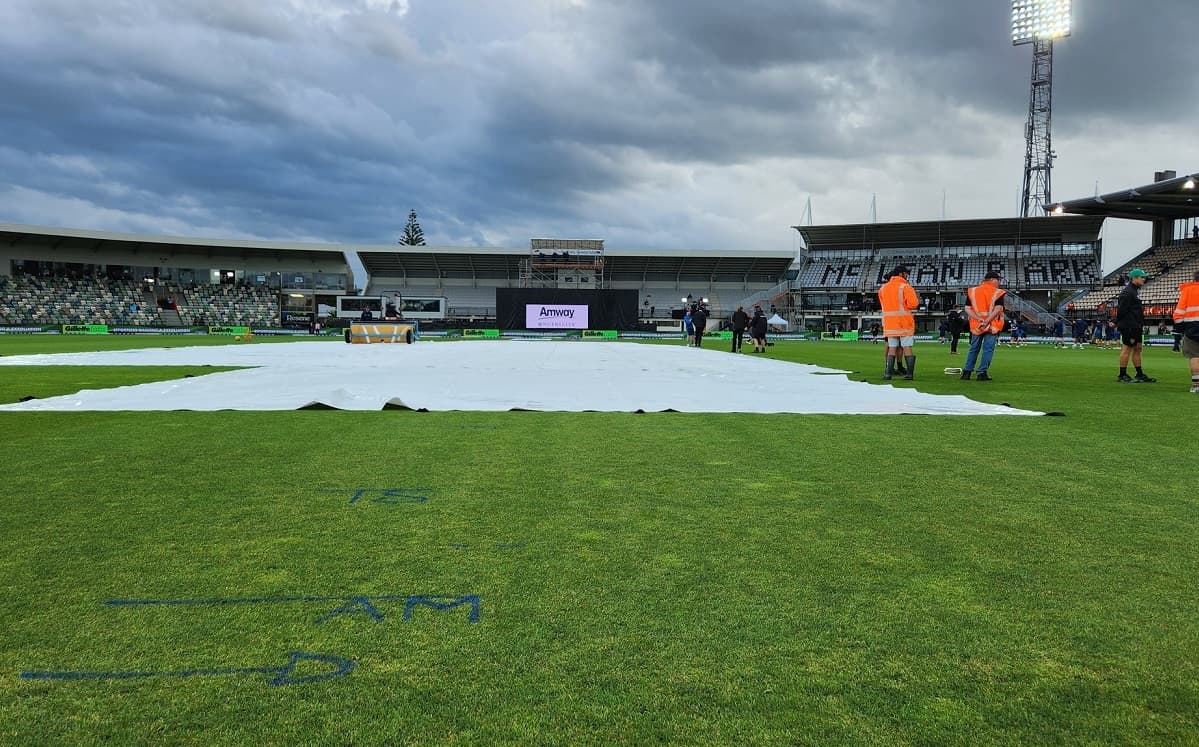 NZ vs IND: Rain has yet again played a mood spoiler, as the toss for the 3rd T20I between New Zealand at McLean Park, Napier has been delayed due to rain.
Earlier, the 1st T20I was washed out at Wellington where even the toss couldn't take place. India went on to win the 2nd T20I and build a 2-0 lead. If today's game gets washed out, India will win the 3-match series 1-0.
At Napier, the rain has stopped and ground staff is working on drying the field as the toss has been delayed due to rain.