Google doodle celebrates birth anniversary of Sir Donald Bradman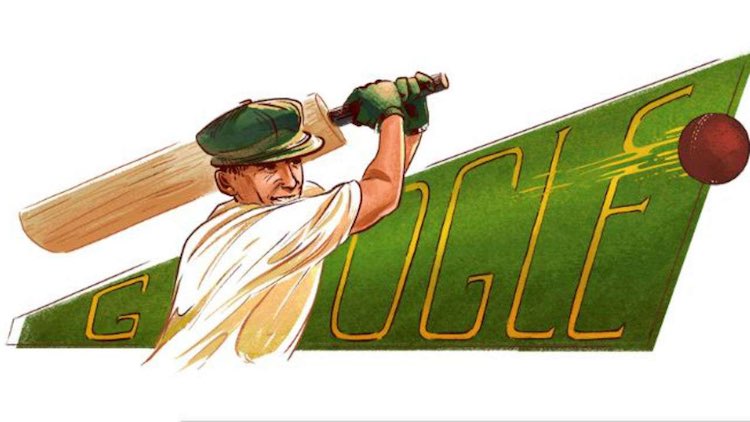 Aug.27 (CRICKETNMORE) - Google celebrated the birth anniversary of Cricket Legend Sir Don Bradman with a doodle on its homepage on Monday. Bradman, considered Australia's, and perhaps the world's, greatest cricketer would have been 110 on August 27 this year.
Interesting Trivia about Sir Don Bradman
Google wrote on its blog, "A hero to Australian cricket fans, Sir Donald George Bradman, affectionately known as "The Don," is considered the greatest batsman of all time."
Bradman was born on this day in 1908 in Cootamundra, New South Wales of Australia. Bradman scored a total of 6,996 runs in 52 Test matches at an average of 99.4.
Display latest 4 Articles