Cook a meal, read a book, work out: Mayank Agarwal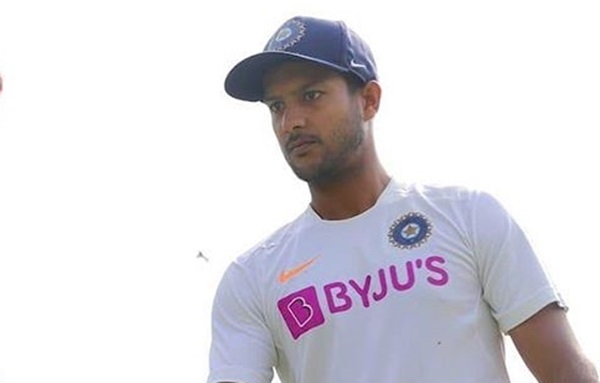 New Delhi, March 24 - India Test opener Mayank Agarwal has said that the lockdown due to coronavirus can be a good time for people to spend time with their families. Mayank and the rest of the Indian cricket team have got an unexpected and rare break from the unrelenting Indian cricket calendar due to the pandemic bringing the sport to a grinding halt.

Shutdowns and curfews have been imposed in several parts of the country to deal with the pandemic with nearly 500 cases reported across the country.

On Tuesday, Mayank posted a picture of him reading a book in a hammock with wife Aashita Sood. "It's not about how much time you spend with your family, it's how you spend it. Do something together. Cook a meal, read a book, work out! This is @aashitasagarwal and me in our favorite place at home," said Mayank in his tweet.

The right-handed batsman last played for India in their two-match Test series against New Zealand. Like the rest of his teammates, he struggled to get runs with his highest score over four innings being 58.

He was eventually excluded from the India ODI squad for the South Africa series. The first match was washed out before the series was called off due to the coronavirus pandemic.
---
IANS