Aiden Markram, the fastest South African to score 1000 runs in test from his debut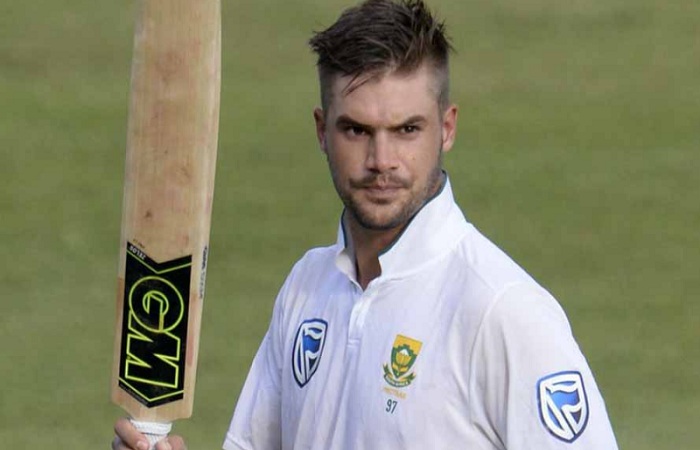 April 1 (CRICKETNMORE) - South African batsman Aiden Markram has shown some great strides of becoming a great player for South Africa. Today, this talented South African cricketer touched a milestone of scoring 1000 runs in test matches while playing from South Africa. He also became the fastest South African batsmen to touch this landmark in just 186 days from his debut. Aiden Markram has played a total of 10 matches in which he already have 3 fifties and 4 hundred under his name.
Virat Kohli also wished him luck for his century that he scored in the 1st innings of this 4th test match against Australia.
Lets Check out the fastest batsmen to score 1000 runs in fewest days from their debut:-
Days Players
1. 166 M Hussey
2. 186 A MARKRAM *
3. 207 A Voges
4. 227 A Strauss
5. 244 H Sutcliffe
6. 268 B Luckhurst
7. 291 M Slater
8. 295 K Pietersen
9. 299 R Dravid
Display latest 4 Articles