T20 World Cup Team Records (2007-2016)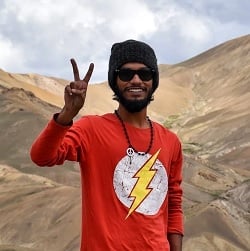 The official rules for T20 cricket was established by England & Wales Cricket Board and the first tournament was played by the County Teams of England in 2003.
Within 2 years, in 2004, Australia & New Zealand played a friendly T20 match in Auckland, which was the first official T20. The increasing popularity of this format suggested that this vibrant format would be appreciated and enjoyed by many youngsters and other people as the game is short & interesting.
Trending

In no more than 3 years, this format reached greater heights with the inaugural T20 World Cup in 2007, which was won by India. This win by Team India created a huge market for T20 cricket in the Indian subcontinent, and consequently, BCCI developed IPL to exploit this, which even lead to the peak in popularity of T20 cricket.
T20 World Cup was last held in 2016 and is scheduled to take place after IPL 2021 in UAE. As we are nearing this extravaganza of fast-paced cricket, let's have a look at the number of feats the various teams and players have achieved over the 6 T20 World Cups over 13 years.
T20 is a batter dominated format and likewise, let's start with the highest total records & feats
The Highest Total Ever In T20 World Cup came in the first edition of the T20 World Cup in 2007. Sri Lanka batting first after losing the toss against Kenya scored 260/6 in 20 overs. Sanath Jayasuriya scored 88 runs off 44 balls and Mahela Jayawardene scored 65 runs off 27 balls to record the highest team total in T20 World Cup.
In this match, Sri Lanka restricted Kenya on 88, registering the biggest win by margin of runs, winning the match by 172 runs.
The record for highest match aggregate, i.e. the most no. of runs in a T20 match by both the teams belongs to England vs South Africa in the 2016 T20 World Cup. At Wankhede, England won the toss and opted to field first. South Africa scored 229/4 in their allotted 20 overs, with fifties from Hashim Amla, Quinton de Kock & JP Duminy. In reply to this, England scored 230/8 in 19.4 to chase this target down. Captain Joe Root scored 83 off 44 and won the man of the match.
One more record associated with the match between England & South Africa at Wankhede in 2016 is the highest chased total in T20 World Cups. England achieved this feat after successfully chasing down 230 with two balls left.
Next up is the lowest win by the margin of runs. There have been four matches throughout the history of the T20 World Cup where the margin was just 1 run. South Africa defeated New Zealand in 2009, New Zealand defeated Pakistan in 2010, India defeated South Africa in 2012 & India defeated Bangaladesh in 2016, all by margin of 1 run.
The lowest total ever recorded in T20 World Cup is 39 in 10.3 overs, by the Netherlands against Sri Lanka in 2014. Again, this match has another T20 World Cup record, the lowest match aggregate. The total runs scored in this match were 79 at a loss of 11 wickets. Netherlands scored 39 at a loss of 10 wickets and Sri Lanka scored 40 for 1 wicket.
Talking about the World Cup wins and win percentage, West Indies have won 2 World Cups in 2012 and 2014, apart from the Windies, none of the teams has won the World Cup more than once. However, Sri Lanka has the best winning percentage - 64.28% in T20 World Cups. On the other hand, 2-time World Cup Winners West Indies have a win percentage of 58.33 in 31 matches.
It'd be interesting to note that the highest win percentage in T20 World Cup belongs to Nepal, but we have disregarded it since they've played only 3 matches in T20 World Cup.
Also Read: T20 World Cup 2021
It will be intriguing to be a spectator in this years' World Cup. After the pandemic hit the whole world, this is the first world cup taking place. Also, the T20 World Cup is happening after 5 years so there's greater anticipation. Only time would tell how many records will be set and broken in this edition of the World Cup.

Win Big, Make Your Cricket Prediction Now