T20 WC: India need to move past experience of Mithali, Jhulan (Preview)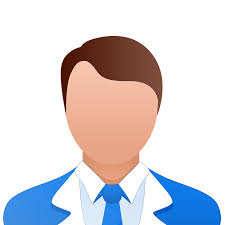 Sydney, Feb 20. The new-look Indian women's cricket team is keen on leaving behind the ghost of three semi-finals of T20 World Cup in 2009, 2010 and 2018. Statistically, this time around, India look promising and can face defending champions Australia in the final to be played on March 8 at the Melbourne Cricket Ground.
The Women in Blue will begin their campaign against Australia -- four-time World Cup winner -- in the tournament opener at the Sydney Showground Stadium on Friday.
Also Read: T20 WC: Strano replaces injured Vlaeminck in Australia squad

Etching towards the historical road to the finals of T20 World Cup is supported by many positives for Indian eves as they are well equipped and very likely to face four-time World Cup winner Australia in the summit clash.
Fresh legs, new strokeplay and aggressive body language in the middle will help India to put huge total, as crossing 120-run barrier in the semifinals has been India's Bete Noire. Batting first, India lost two successive semifinals, by posing paltry 119, in 2010 & 112 in 2018.
Skipper Harmanpreet Kaur is equipped with strength and resilience playing her seventh T20 World Cup since her debut in 2009 in the shorter format. The 30-year-old is the lone survivor from the star-studded 2009 Indian squad.
The Indian skipper (ranked N0. 9 in ICC rankings) and Deepti Sharma can inflict more damage in the middle over with brisk strike rotation. Strike rate is best for India of 140.86 since the last year. Wicketkeepers Taniya Bhatia and Harleen Deol are clean hitters but need time to settle in and that's where the bad news starts.
Veda Krishnamurthy, Mithali Raj's prodigy and supposed replacement is consistently unreliable with paltry 821 runs and two 50's in T20I's in a career span from 2011. Her fielding and flat throws from boundary are saving grace coupled with some notable catches from her tally of 35 catches.
Top five Indian batters will have to bat 60 per cent of the game, i.e., 12 overs in order to succeed as the tail is too long and cannot wag the top order.
Incidentally, Mithali's absence is a dreadful thought. Ironically, the veteran who retired from T20Is, was sadly acrimoniously accused of slow rate. However, her T20I statistics showcase 17 fifties with 2,364 runs in 89 matches in a career spanning from 2006 to 2019 with last two years' strike rate in T20Is at 103.
Sans Jhulan Goswami, bowling looks promising only in the spin category with Poonam Yadav (No. 12, in ICC ranking) leading the pack. Of late, both spinners and wicket keeping have worked in tandem to pressurize for wickets.
Fielding is erratic, seeking balance. Smriti Mandhana, Veda, Harmanpreet and Jemimah Rodrigues are superb and swift largely in outfield. Rest are pretty ordinary resembling their running between the wickets. In the last fifteen T20Is, Indian missed nine close run-outs and possible chances.
Coach Woorkeri Raman is a seasoned campaigner and is expected to be more communicative from dug-out with his instructions as the team will immensely miss Mithali's guidance in field placement and Jhulan's pep talks to the bowlers, Undoubtedly, the team seems fairly wet behind the ears.
If India have to play in their maiden final, they need three important things in the middle. Match maturity during big chase via constant pep talk by the coach. Secondly, overdependence on spinners should be avoided & finally fielding agility in 30 yards especially to cut boundaries and convert half chances